What should be a healthy meal in the evening? 5 simple and delicious recipes of dishes.
It is always necessary to choose dishes for dinner especially carefully. It is important to monitor calories, the combination of ingredients, and balance in general. There is no place for too fatty and heavy foods in a healthy dinner, but at the same time, it can be very diverse and interesting. We share the best recipes!
#1.Celery salad
It is very easy to cook, and it can be attributed to being very healthy Even despite the abundance of fruits in it.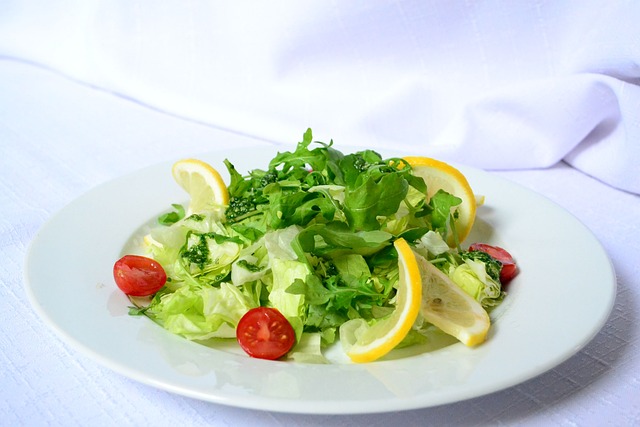 Ingredients for 5 servings:
Celery 8 stalks
Large green grapes without seeds 25 pcs
Medium apples (it is better to take sour varieties) 3 pcs
Celery leaves (cut from the stems to decorate the salad) 3.53oz
Walnuts 2.82oz
For the sauce:
Sour cream with a fat content of 10-15% (you can replace it with greek yogurt of 10% or soy yogurt — if you have a dairy intolerance) 4 tablespoons
Cream 38% fat content (can be replaced with soy or oat cream) 2 tablespoons
Powdered sugar 2 teaspoons
Salt and freshly ground black pepper to taste
How to make celery salad:
Cooking time 15 minutes
Finely chop the celery. Cut the apples into cubes. Cut the grapes into halves. Chop the nuts finely with a large knife.
In a separate bowl, mix all the ingredients for the sauce and mix well.
Put all the ingredients in a salad bowl, season with sauce, and mix.
Garnish with celery leaves and walnuts before serving. Enjoy your meal!
#2.Lentils with tomatoes, eggs, and seasoning
. 5 simple and delicious recipes of dishes.
According to the recipe, tomatoes are baked with adjika. The seasoning is made from simple and familiar ingredients. You will need hazelnuts, sunflower seeds, sesame seeds, coriander, cumin, pepper, and paprika. If you don't have a mortar at hand, you can chop the seasonings and nuts in a blender.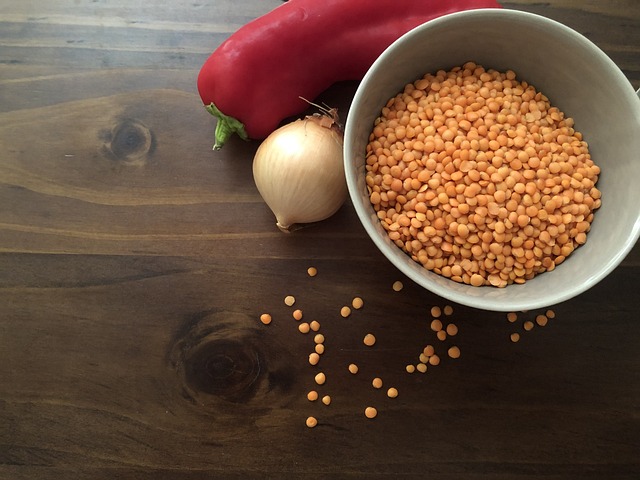 Ingredients for 3 servings:
Tomatoes 4 pcs.
Adjika 1 tablespoon
Olive oil 4 tablespoons
Brown sugar 1 teaspoon
Salt to taste
Pepper to taste
Vegetable oil 1 tablespoon
Celery 1 pc.
White onion ½ pcs.
Green lentils 8.82oz
Water 3 cups
Bay leaf 2 pcs.
Thyme 3 sprigs
Fresh cilantro 1 bunch
Chicken eggs 3 pcs.
For seasoning:
Hazelnuts 4 tablespoons
Sunflower seeds 3 tablespoons
Sesame 2 tablespoons
Coriander seeds 1 teaspoon
Cumin 1 teaspoon
Colored pepper to taste
Sweet smoked paprika to taste
Instruction:
Cooking time 35 minutes
Pre-boil the eggs soft-boiled, and clean. Tomatoes cut in half and put in a baking dish. Mix the adjika with two tablespoons of olive oil, and grease the tomatoes. Sprinkle with sugar, salt, and pepper. Bake tomatoes in an oven preheated to 392F for 15 minutes.
Heat a frying pan with vegetable oil. Celery and onion cut into small pieces, pour into a frying pan, and fry.
Add the lentils to the pan, and mix everything together. Then pour in water, add bay leaf and thyme. Cover with a lid, and simmer for 15-20 minutes until tender.
Add hazelnuts, sunflower seeds, sesame seeds, and all seasonings to another pan, and warm up slightly.
Pour nuts with seasonings into a mortar, and grind. This way you will get seasoning. Finely chop the cilantro. Remove the tomatoes from the oven.
Remove the bay leaf and thyme from the finished lentils, and add olive oil, salt, and half of the cilantro. Mix everything together. Put the lentils on a plate, and top it with tomatoes and eggs. Sprinkle the dish with the remaining cilantro and seasoning.
#3.Meat with vegetables in a wok
The essence of cooking in a wok is rapid frying on high heat. If there are no special dishes, take an ordinary thick-walled frying pan with high sides. Before cooking, cut all the ingredients in advance so as not to be distracted by them in the process. Instead of rice noodles, you can also take soba or udon.
If you find a veal tenderloin, it will be even better, the beans will suit both fresh and frozen. Instead of rice pasta, you can use homemade noodles, and instead of vegetable broth, take ordinary water.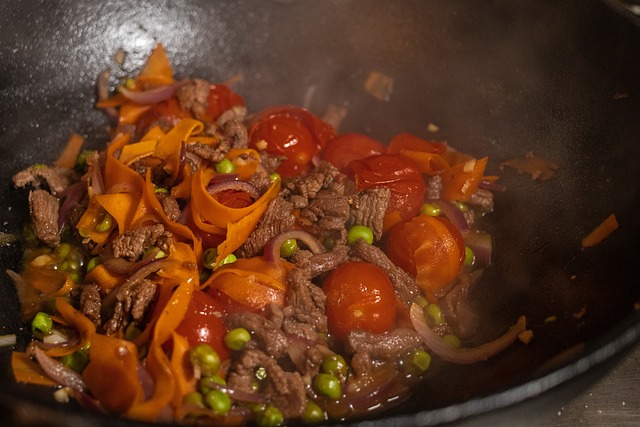 Ingredients for 4 servings:
Beef tenderloin 10.58oz
Rice noodles 1 pack
Small carrot 2 pcs.
Green string beans 5.29oz
Frozen green peas 5.29oz
Small ginger root 1 pc.
Green onion 5 stalks
Vegetable broth 2 cups
Soy sauce 2 tablespoons
Apple vinegar 1 tablespoon
Vegetable oil 1 tablespoon
Sesame oil 2 teaspoons
Starch ½ teaspoon
Instruction:
Cooking time 55 minutes
Cut the meat into small pieces, cutting off unnecessary fat. Add 1 teaspoon of sesame oil, soy sauce, and apple cider vinegar to the meat.
Peel the ginger, grate it on a fine grater and send it to the meat together with the released juice, mix everything and leave to marinate for 10 minutes.
Peel the carrots and cut them into thin strips. Boil the pasta in the broth for a third of the time less than indicated on the package, then drain the broth and save.
Finely chop the green onions. Heat the remaining sesame and vegetable oil in a frying pan. After removing the pieces of meat from the marinade, fry them for about two minutes until a golden crust appears. Then get it with a slotted spoon.
Put carrots, beans, peas, and green onions in a frying pan with the remaining juice from the meat and cook for 5 minutes.
Combine the starch with the marinade remaining from the meat, and pour in 5 tablespoons of broth. Add the meat and pasta, and keep them on fire for a few seconds.
#4. Stuffed sweet potato
. 5 simple and delicious recipes of dishes.
Sweet potatoes with vegan filling are delicious savory food. This vegan stuffed sweet potato is tender, with a perfect filling of baked chickpeas and kale, poured with vegetable yogurt. This dish is suitable for any meal, but it is ideal for dinner.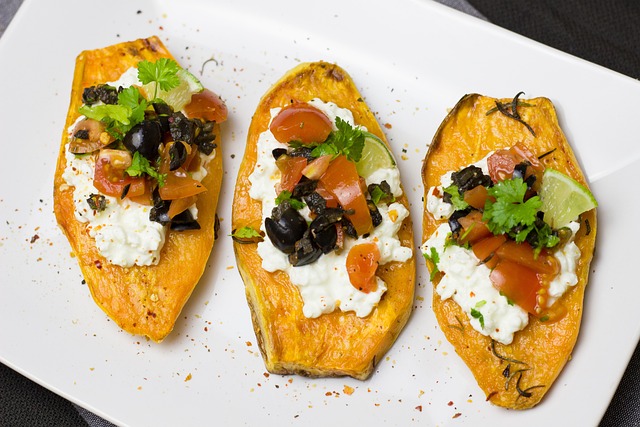 Ingredients for 2 servings:
Sweet potatoes 2 pcs
Vegetable oil 2 tablespoons
Sea salt and black pepper to taste
Kale cabbage, without a stem 2 cups
For chickpeas:
Chickpeas, drain + rinse 1 jar
Garlic powder 2 tablespoons
Italian seasoning 2 tablespoons
Smoked paprika 2 tablespoons
Sea salt 1 teaspoon
Black pepper 1 teaspoon
Cayenne pepper 1 tablespoon
Dried thyme 1 tablespoon
Onion powder 1 tablespoon
For submission:
Hot sauce 1 tablespoon
Vegetable yogurt 2 tablespoons
Parsley or cilantro 1 tablespoon
Instruction:
Cooking time 1 hour
For sweet potatoes:
To begin with, thoroughly wash the potato tubers with warm water, and then dry them. Cut them in half and pierce each half of the tuber in several places (for more even baking) and lubricate them with vegetable oil.
Place on a baking sheet and bake for 35 minutes at 392F, until the potatoes are soft. At the same time, you can bake chickpeas.
For chickpeas:
Line a baking sheet with parchment paper or a silicone baking mat. In a medium bowl, mix the chickpeas and seasonings until completely coated.
Place the chickpeas on a baking sheet and bake for 15 minutes, stirring in the middle of the time, until golden brown and crispy texture.
Remove from the oven and set aside.
Sweet Potato Stuffing:
Once cooked, remove the sweet potatoes from the oven and let them cool for a few minutes until you can remove 3/4 of the inside of the sweet potato halves and turn this into a puree in a small bowl. Season the puree with salt and pepper to taste and set aside.
Fill the halves with seasoned puree, add the kale, then the chickpeas. Sprinkle the potatoes with a little olive oil. Place the stuffed sweet potato boats back in the oven for another 10 minutes at 356F. Remove from the oven again. Pour over your favorite sauce (optional), and vegetable yogurt, and garnish with parsley or cilantro.
(1) – "Staying healthy can be a challenge, but simple lifestyle changes – like eating healthy meals and being physically active – can help a lot. Research shows that these changes can help you maintain healthy body weight and reduce the risk of chronic disease."
#5. Brussels sprouts with walnuts and orange
. 5 simple and delicious recipes of dishes.
Juicy and delicious brussels sprouts with citrus dressing!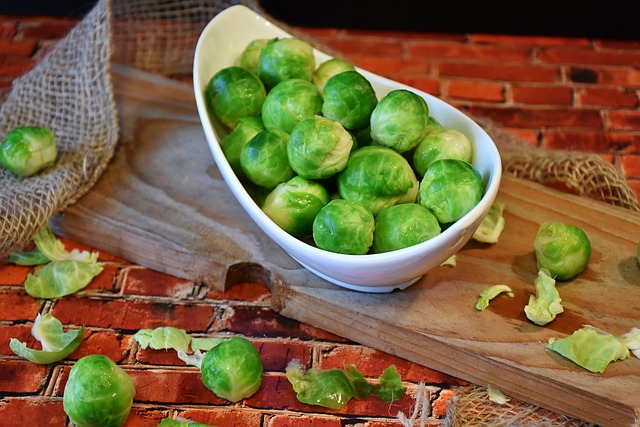 Ingredients 4 servings:
Brussels sprouts 28.92oz
Orange juice 2 tablespoons
Lemon juice 2 teaspoons
Sugar 1/2 teaspoon
Salt to taste
Walnut oil ⅓ cup
Chopped roasted walnuts ½ cup
Orange zest, cut into long strips 1 tablespoon
Instruction:
Cooking time 15 minutes
Cut the Brussels sprouts into quarters. Boil in boiling salted water for 4-10 minutes until soft. Remove from the heat and drain.
Whisk orange and lemon juice, sugar, and salt. Sprinkle with nut butter.
Mix the Brussels sprouts with walnuts, zest, and dressing. Serve immediately or preheat in the oven for 14 minutes. Enjoy your appetite!
(1) – Healthy Recipes. https://medlineplus.gov/recipes/
If you like articles subscribe to our newsletter and you will learn more. https://elenasunshinemagazine.substack.com/