A full-fledged healthy diet provides a person with average growth and development, supports vital activity, and contributes to the prevention of diseases.  Balanced weekly menu for people with high mental workload at work.
Since mental and physical activity occurs due to brain activity, this is a rather complex process. For its normal functioning, it is important that the diet contains:
different amino acids and polyunsaturated fats;
vitamins E and C;
sufficient amount of liquid.
It is essential that the diet is varied and balanced. It was dominated by vegetables, animal protein, fruits, and at least semi-finished products and carbonated drinks.
#1.Breakfast
Oatmeal granola with homemade ice cream
Simple and delicious, homemade granola is used for breakfast and desserts.
Ingredients for 4 servings:
For granola:
Oat flakes (can be replaced with quinoa or buckwheat as a gluten-free option) 2 cups
Raisins 1/2 cup
Goji 1/2 cup
Raw almonds 1/2 cup
Pumpkin seeds 1/2 cup
Sunflower seeds 1/2 cup
Coconut chips 2 tablespoons
Maple syrup 2 tablespoons
Cinnamon (nutmeg, cardamom) 2 teaspoons
For the ice cream:
Frozen bananas 2 pcs
Frozen berries 1 tablespoon
Coconut milk 4 tablespoons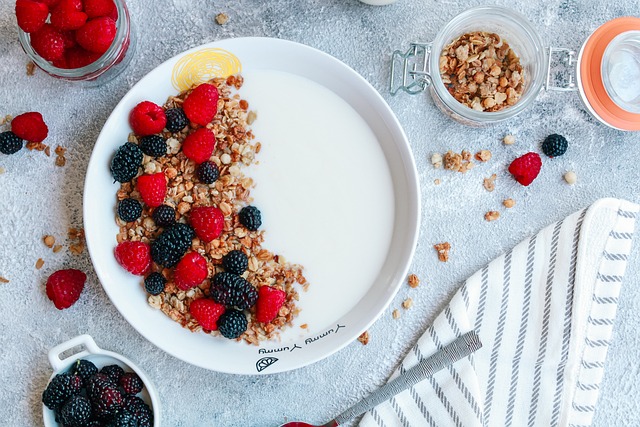 Instruction:
Cooking time 30 minutes
Soak nuts, seeds, and dried fruits in water for several hours. Soak the oat flakes in a small amount of water (they should be slightly moist), add honey and spices, and leave for 15 minutes. Preheat the oven to 356F, and prepare a baking sheet (you can grease it with coconut oil or cover it with parchment).
Put the oatmeal mass on a baking sheet, evenly distributing everything with a spoon or spatula. Bake until the flakes are lightly browned.
Then add the rest of the ingredients, except coconut chips. They should dry out, but not burn. Adjust the time based on the desired result.
Cool the granola, add the coconut chips, and put them in a jar for storage.
Making ice cream is very simple, you need to mix all the ingredients in a blender. Serve granola with ice cream or almond milk!
#2.Breakfast
. Balanced weekly menu for people with high mental workload at work.
Broccoli pancakes with zucchini, gluten-free
This recipe is for hormonal balance:
it does not contain gluten, which can negatively affect the work of the intestine;
it does not contain milk, which contains insulin growth hormones;
it contains a lot of broccoli, which has a substance di-indomeletan, which helps the liver in removing spent estrogens;
garlic regulates insulin and blood sugar balance, which is important for polycystic.
Ingredients for 16 pancakes:
Broccoli with a stalk of ½ head
Medium zucchini 1 piece
Eggs 3 pcs
Gluten-free oat flakes (if there are none, then the usual ones will do)1 cup + 5 more tablespoons
Buckwheat or rice flour 1 cup
Dill 1 bunch
Garlic 3-4 cloves
Rice or almond milk 1/2 cup
Sesame seeds 4 tablespoons
Salt and pepper to taste
Olive oil for frying (or ghee)
Preparation of broccoli pancakes:
Cooking time 25 minutes
In a blender, mix broccoli, eggs, a glass of oatmeal, a glass of flour, vegetable milk, garlic, and dill.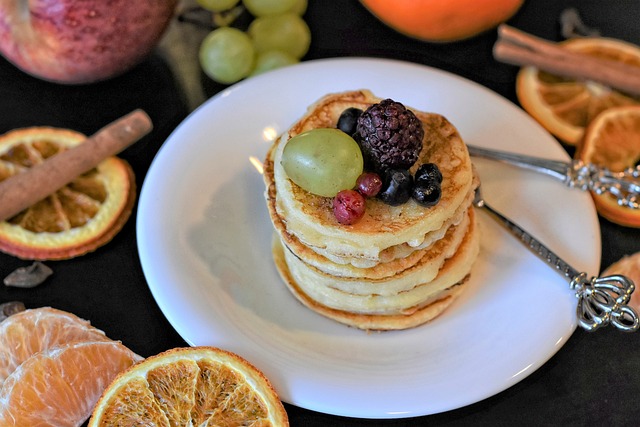 Grate the zucchini on a coarse grater. You can drain the excess liquid or add more flour and oatmeal: the "dough" should be dense enough and lie in a frying pan with dense pancakes. The more flour and oatmeal, the denser the dough.
Mix the egg mass, grated zucchini, remaining oat flakes, and sesame seeds in a bowl. Add salt, and pepper and mix (not in a blender!) with a spoon.
Heat the oil in a frying pan and spread the dough with a tablespoon. Bake on each side for about 4-6 minutes (depending on the plate and the thickness of the pancakes)
Important: It is better to bake pancakes with a smaller diameter — so it will be easier for you to turn them over. Enjoy your meal!
#3. Green smoothie is the best breakfast!
Balanced weekly menu for people with high mental workload at work.
In summer, you can use fresh greens, and in winter — frozen. Green smoothies are the best because they are the greens that remove toxins from the body and provide us with beauty and youth.
Ingredients for making a green smoothie:
Spinach 3.53oz
Broccoli 3.53oz
Celery 2 stalks
Large apple (with a peel, but without a core) 1 pc
Lemon 1/2 piece
Olive oil 2 tablespoons
Water (pour all ingredients on 2/3)
Ingredients:
Cooking time 15 minutes
Mix everything in a blender until smooth. That's it, your green smoothie is ready! Enjoy your meal!
Lunch
Carrot cream soup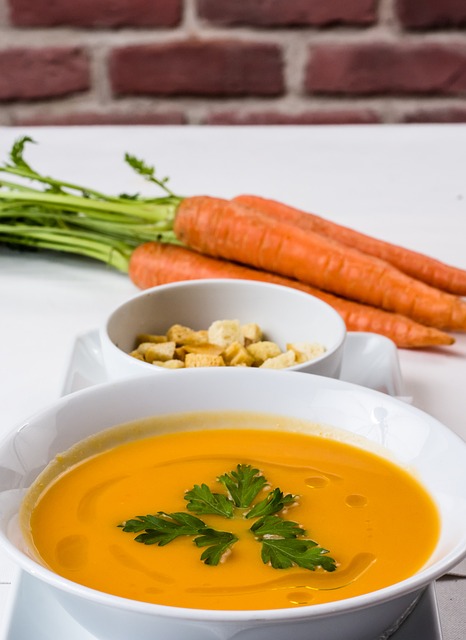 Ingredients for 4 servings:
Carrots 5 pcs.
Onion 1 pc.
Coconut cream 2 tablespoons
Garlic 1 clove
Vegetable broth or water 2 cups
Olive oil 1 tablespoon
Salt, and pepper to taste
A mixture of seeds for decoration
Spinach 1 tablespoon
Arugula 1 tablespoon
Juicy chard 2 tablespoons
Instruction:
Cooking time 30 minutes
Cut onion and garlic into cubes and fry in a small amount of olive oil until golden brown. Peel and cut the carrot into rings and send it to the passioned onions and garlic, add water or vegetable broth, and salt to taste. Cook the soup until fully cooked.
In the finished soup, add coconut cream and puree until the consistency of a smooth puree. Decorate the cream soup with seeds, salad leaves, and coconut cream. We try and enjoy!
Pork with garlic and red pepper
On Tuesday, we will add spicy notes to the menu and cook pork in an Asian way. It turns out juicy and tender, but at the same time quite nutritious.
To "balance" the dish, serve a salad mix on the side. It is made from radicchio leaves with a slight bitterness, spicy arugula, and tender spinach. This mix will make the taste of pork even brighter.
Ingredients for 4 servings:
Pork pulp with a small amount of fat 28.22 oz
Onion 2 pcs.
Red bell pepper 1 pc.
Garlic 3 cloves
Soy sauce 3 tbsp
Vegetable oil 3 tbsp
Salt, and pepper mixture to taste
Toasted sesame seeds and green onions for serving
Salad mix:
Spinach 2 tablespoons
Arugula 3 tablespoons
Radicchio 2 tablespoons
Sweet dressing of olive oil, mustard, and maple syrup
Instruction:
Cooking time 55 minutes
Pork is washed and dried, and cut into strips. Mix the meat with salt, spices, and soy sauce, and leave to marinate for half an hour. Cut the onion into half rings, and pepper into strips. Chop the garlic into thin circles.
Heat a frying pan with vegetable oil and fry the pieces of marinated meat on high heat for a minute. Then reduce the flame to medium and fry the pork for another 5 minutes. Next, spread the onion, garlic, and pepper, and continue to fry until the vegetables become soft. Cover the dish with a lid and let it brew a little more.
Before serving, sprinkle the fried pork with sesame seeds, and put a portion of the salad mix on a plate. It will turn out delicious, satisfying, and balanced.
Canapes with black caviar from chia and buckwheat base.
Balanced weekly menu for people with high mental workload at work.
Incredibly light, beautiful, and at the same time a very tasty snack! Chia seeds are rich in healthy fats, buckwheat bread does not contain a single gram of gluten or even flour, and avocado gives us about 20 essential nutrients for health promotion, including potassium, vitamin E, B vitamins, and folic acid.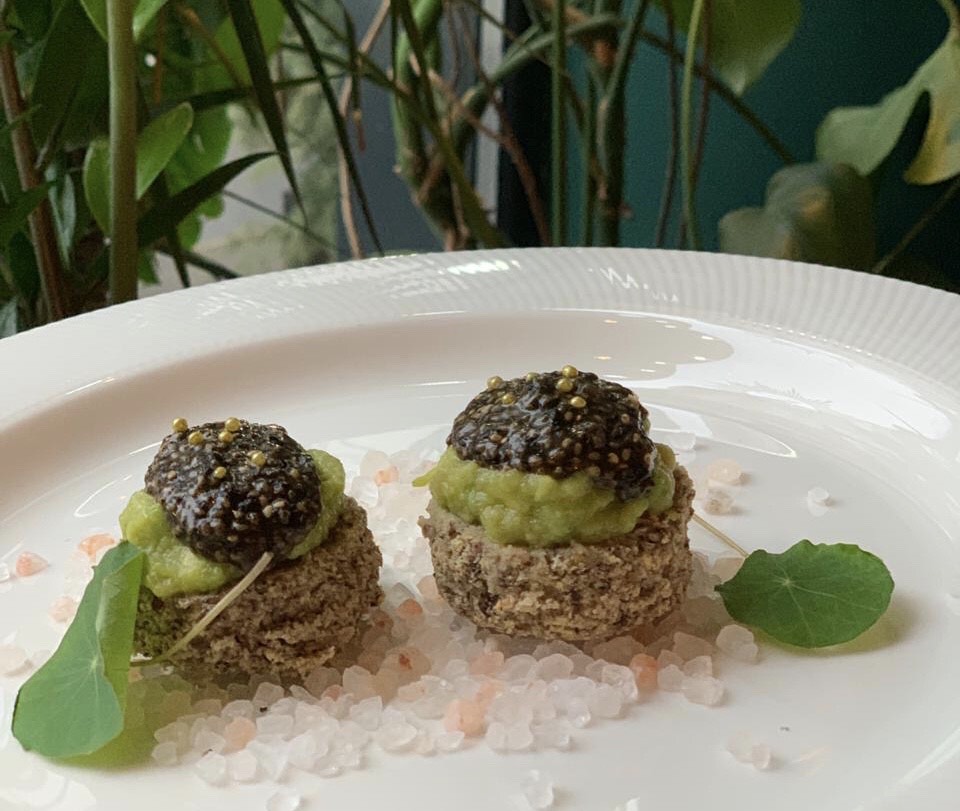 Microgreens promote active digestion. Caviar tastes very similar to "real" black caviar – you are guaranteed a sense of celebration. So, canapes with black caviar from chia and buckwheat base for 2-4 servings.
Ingredients:
Chia seeds 3 tablespoons
Nori 2 sheets
Water 7 tablespoons
Soy sauce 2 tablespoons
Flaxseed oil 1 tablespoon
Buckwheat bread "Flax and buckwheat"
Avocado 1/2 piece
Salt to taste
Lemon juice 1 teaspoon
Micro-greenery (seedlings) for decoration
Parsley optional
Instruction:
Cooking time 45 minutes
Mix chia seeds with 6-7 tablespoons of water, soy sauce, and oil. Grind the nori in a coffee grinder, add to the chia, and leave for 20-30 minutes. Cool in the refrigerator for another 10 minutes. If necessary, add Himalayan salt.
Dry the bread, slice as desired, and spread with avocado paste. Pre-mash the avocado, season with salt/pepper, and add lemon juice and parsley if desired. Put the caviar on top, and decorate with micro-greenery.
Hot chocolate with herbs and spices
Why drink it? For fun. For peace and balance. For warmth. For cheerfulness and concentration. To support overall health.
Ingredients:
For peace and balance: currant leaves, hawthorn berries. For warmth and better performance of other herbs: black pepper, paprika, pepper pippali. For cheerfulness and concentration: cocoa, ginger, rosemary.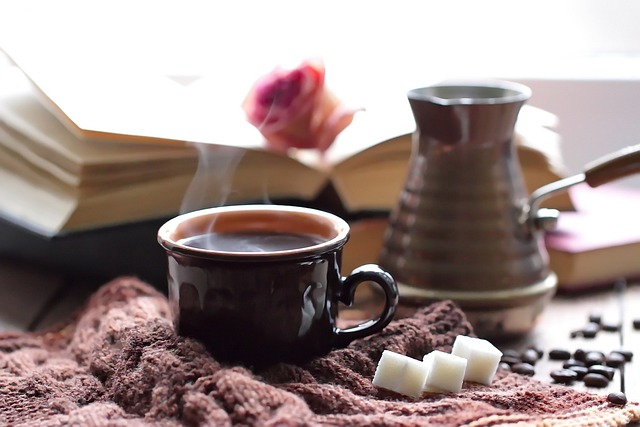 Instructions:
We prepare the mixture. In a mortar, grind until smooth 2 parts of currant leave 2 parts of hawthorn berries a couple of peas of black pepper, a couple of pieces of paprika, one short piece of pepper pippali 2 tsp rosemary 2 tsp astragalus roots 0.5 tsp ginger powder. Prepare cocoa 2 tsp. cocoa mix with 1 tsp. herbal mixture.
Pour 2 cups of milk. Bring it almost to a boil. Remove from heat and let stand for 10 minutes. You can sweeten it with honey. Or you can melt a strip of your favorite chocolate and mix it with a drink. Take care of yourself, friends. Bask in sincere, good movies and favorite things.
Snack
#1.Vegan banana waffles
Vegan waffles are made from banana, vegetable yogurt, oatmeal, and almond flour.
Ingredients for 3 servings:
Vegan yogurt 1 cup
Sliced banana 1 cup
Oatmeal 1 cup
Almond flour 1/2 cup
Baking powder 1 teaspoon
Salt to taste
Vanilla extract 2 teaspoons
Instructions:
Cooking time 25 minutes
Preheat the waffle iron according to the manufacturer's instructions.
Using a blender, mix yogurt and banana. In a bowl, mix the oatmeal, almond flour, baking powder, and salt. Add the yogurt-banana mixture to the dry ingredients along with the vanilla. Stir until smooth.
When the waffle iron is ready, pour ½ cup of dough into each waffle mold. Close the lid and cook for about 5 minutes (the time depends on the waffle maker model). When the waffles are ready, take them out and transfer them to the grill to cool. Repeat with the remaining dough.
#2. Chickpea flour tortillas with garlic and herbs
These tortilla cakes are so easy to make. Do you want to know how to make vegan tortillas from chickpea flour? Then let's get started!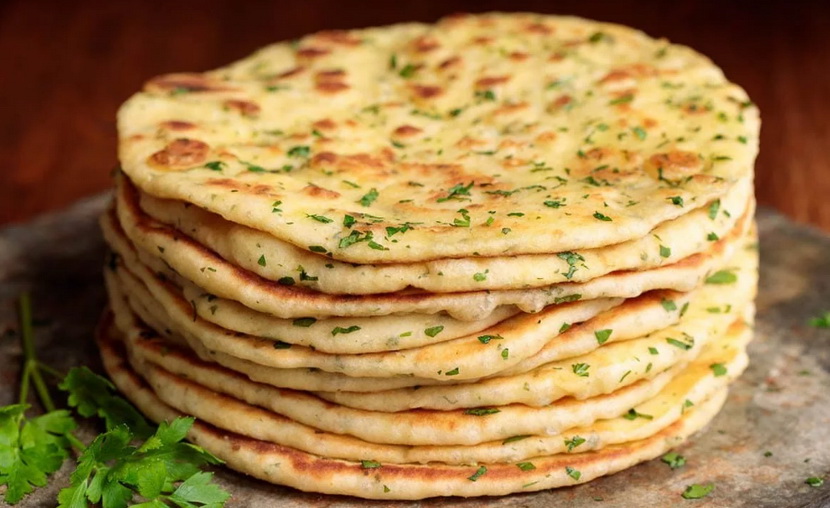 Ingredients for 8 servings:
Universal flour 1 cup
Chickpea flour 1 cup
Garlic 3 cloves
Parsley 2 tablespoons
Red onion 1 piece
Onion 1 piece
Salt to taste
Vegetable oil 2 tablespoons
Almond milk 1/2 cup
Vegetable oil for frying
Instructions:
Cooking time 45 minutes
Put the milk and butter in a saucepan and let the butter dissolve in the milk. Then send flour, garlic, onion, parsley, and a mixture of milk and butter to a food processor.
Whisk into an elastic dough. (Or knead the dough by hand). Take out the dough and let it "rest" for 30 minutes. Cut the dough into 10 pieces and knead each piece thoroughly. Roll out each piece into a flat cake.
Heat a frying pan and grease it with oil. Bake the tortilla in a frying pan for about a minute, until ruddy spots appear. Turn over and fry the other side. Serve the tortillas warm.
Mint tea
Tea is made from fresh mint leaves with honey.
Ingredients:
A handful of fresh mint
Honey or another sweetener to taste
Instruction:
Take a few mint leaves in one hand and slap them sharply with the other hand from above, then put the leaves in the kettle. Repeat with the rest of the mint leaves, saving a few twigs for decoration.
Pour boiling water into the kettle and let it brew for 2-3 minutes.
Pour the tea into cups or heat-resistant glasses and add honey to taste. If desired, decorate the cups with mint sprigs.
Dinner
. Balanced weekly menu for people with high mental workload at work.
Salad with baked salmon and grapefruit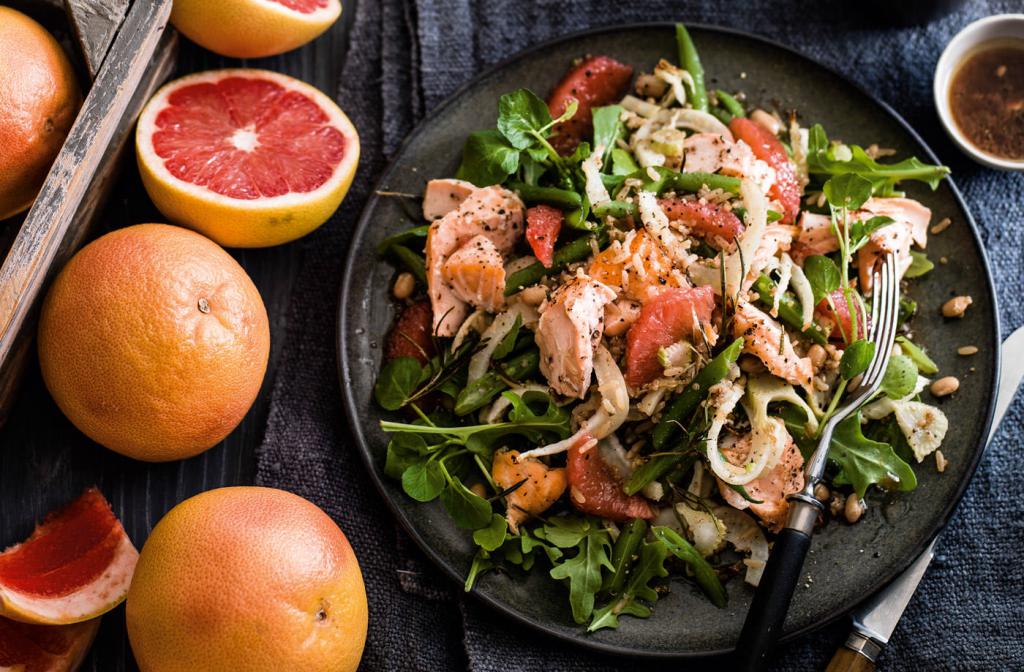 Ingredients for 4 servings:
Salmon 7.0oz
Grapefruit 1/2 pcs.
Avocado 1/2 pcs.
Juice of 1/2 lemon
Cottage cheese (or yogurt) 2 tablespoons
Olive oil to taste
Dill a few twigs
Salt, and pepper to taste
Crispy iceberg 1 tablespoon
Bright radicchio 2 tablespoons
Tart cale 1 tablespoon
Instruction:
Cooking time 25 minutes
Salt and pepper the salmon and send it to the oven for 15 minutes at 392F.
We peel the grapefruit and divide it into segments, extracting the veins.
In a bowl, we send cottage cheese (or yogurt), lemon juice, salt, and a little olive oil — mix.
We put salad leaves on a plate: crispy iceberg, bright radicchio, tart kale, baked salmon, grapefruit slices, and avocado. Fill with oil, and decorate with dill and black sesame.
Smoothies with avocado and cherries
Is it a smoothie or ice cream? It depends on you! Add more milk – you have a smoothie in front of you, less – you have ice cream in front of you.
Ingredients for 2 servings:
Almond milk 1 cup
Frozen cherries 1/2 cup
Kale cabbage leaves 2 cups
Avocado 1/2 piece
Cinnamon 1 teaspoon
Vanilla 2 teaspoons
Instruction:
Cooking time 15 minutes
Mix all the ingredients in a blender until smooth. Enjoy it!
We drink water correctly
#1. Drink water on an empty stomach. When you wake up in the morning, drink a glass of clean drinking water. So you will help the body to make up for the lack of moisture formed overnight, normalizes blood pressure, and activates blood circulation.
#2. Drink before meals. When you feel hungry, first drink a glass of water. It's also good for digestion. This means that you will eat less ― you will get fewer calories and it will be easier for you to control your weight.
#3. Drink lukewarm water. It is most useful to drink water at room temperature or heated. Such water is better absorbed and cleanses the body. It is optimal if the water temperature is equal to the body temperature.
#4. If you are experiencing physical exertion, drink more. In the process of physical activity, the body actively loses moisture, so its deficiency must be replenished. If we are talking about sports training, then it is better to drink before and after training.
If you like articles subscribe to our newsletter and you will learn more. https://elenasunshinemagazine.substack.com/
Like what you're reading? You can sign up for Medium using my affiliate link. Just $5 a month to read an unlimited number of articles and help me create further. Together we will move mountains!