Chocolate brownie is a dessert for true chocolate lovers. I added prunes to it as a filler. This pastry is prepared very simply. Delicious brownie that perfectly lifts the mood. Quick and delicious-brownies with prunes! A recipe for a charming, delicate, unusual, light-feeling, mood-boosting dessert. The brownie turns out to be moderately sweet, with a rich chocolate taste, the combination of prunes with almonds is simply excellent! Join us! Brownie with prunes and almonds.
Products (for 6 servings):
Milk chocolate 5.29 oz
White chocolate 2 tablespoons
Granulated sugar 3.53 oz
Eggs 3 pcs
Large prunes 8 pcs
Flour 3.53 oz
Ground / chopped almonds 2 tablespoons
Butter for greasing the mold 1 tablespoon
Powdered sugar for sprinkling
Vanilla sugar 1 teaspoon
Cooking time 1 hour 20 minutes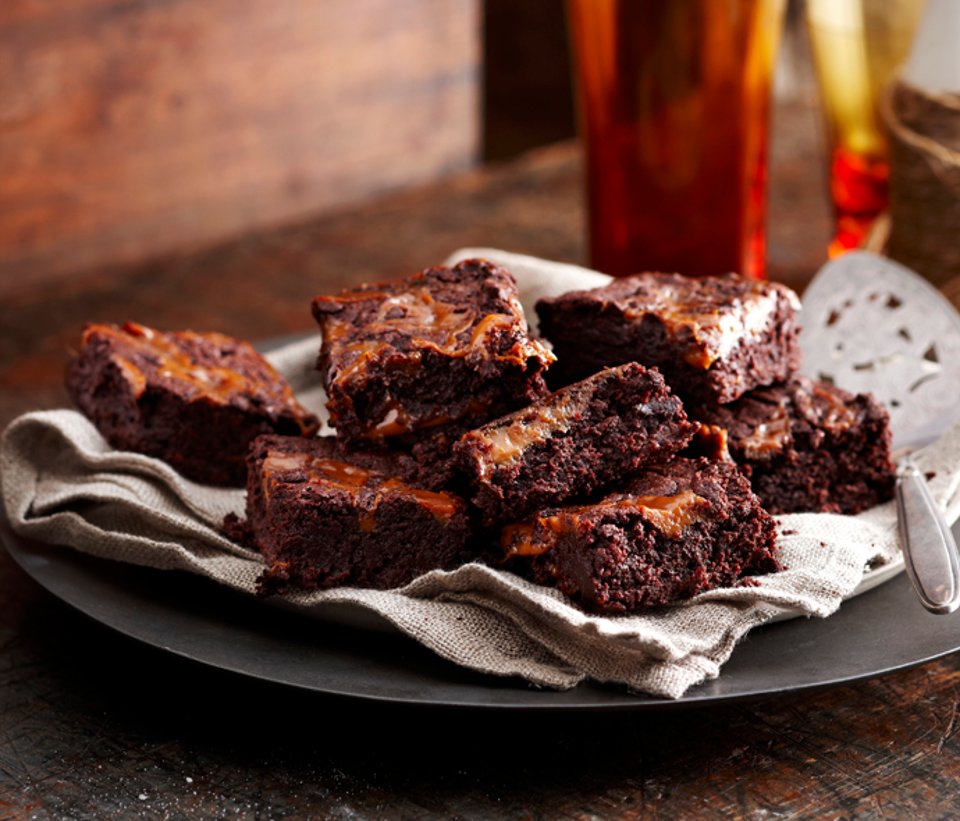 Instruction: Brownie with prunes and almonds.

1. Melt the milk chocolate in a water bath and let it cool. I do not heat it in a bath, but on a very low heat, first adding 3 tablespoons of milk and a teaspoon of butter (stir constantly until smooth).
2.Cut the white chocolate into chunks (do not take the porous one. It dissolves completely when baking, and ideally there should be white flecks of chocolate in the dough when cutting).
3. Put the prunes in a blender + 1/2 cup of water, grind to a puree-like mass + vanilla and granulated sugar, beat until the sugar dissolves.
4. Beat 3 whites to a stable foam.
5. Add to the whites: prune puree + white chocolate + flour, mix with a spoon until smooth, then add the cooled melted chocolate, mix until smooth.
6. The form (I have 18×18) is greased with oil and lined with parchment. Pour the resulting mass into the mold, sprinkle with almonds on top. Bake the brownies at 356F for 40-60 minutes. Check readiness with a toothpick. Cool the brownies, without removing them from the mold, for 20-30 minutes.
7. Cool the brownies completely, cut into 12 pieces and sprinkle a little powdered sugar. We serve chocolate brownies with vanilla or other ice cream to your taste. Bon Appetit!