Before going to bed, the body must be pleased with delicious, healthy, but not too heavy food. Today we propose to discuss recipes for a light diet dinner. Delicious and dietary dishes.
It's no secret that good sleep is the basis of a great state of health and mood. That is why it is so important to get enough sleep and monitor your diet because the quality of sleep really depends on it!
Therefore, heavy high-calorie food and alcohol should be immediately excluded from the night diet. Fats and carbohydrates should be carefully dosed.
Recommendations for making the right diet:
Those foods that put a heavy load on the digestive organs (coarse fiber, meat, legumes) are best consumed in the morning and at lunch. For dinner, it is better to leave dishes that the body will process more easily: porridge, fresh and cooked vegetables, and cottage cheese.
Overeating is unacceptable in the evening. This creates a feeling of heaviness, causes abdominal discomfort, increased gas formation and ultimately interferes with sleep.
Stimulant products and sources of "fast" energy (chocolate, confectionery) are recommended to consume up to 14-15 hours. Otherwise, it may be difficult to fall asleep.
Be moderate throughout the day, and do not abuse high-calorie food, fatty, or sweet. This leads to weight gain, and excess weight is the cause of snoring.
 ( 1 ) – "This narrative review highlights research linking dietary intake and sleep outcomes. The consumption of high CHO diets, foods containing tryptophan, melatonin, and phytonutrients (i.e., cherries) indicates promising results for improved sleep quality and quantity. Further research is needed to understand the mechanisms underlying many of these effects; however, it is likely due to a dietary influence on serotonin and melatonin activity. Future research should ensure the consistency of dietary measures used and employ both objective (e.g., PSG/EEG) and validated sleep assessment techniques, to enhance the accuracy of the results and allow for better comparisons between studies."
#1. Fish baked with olives and capers
. Delicious and dietary dishes.
White sea fish will open up well here. We recommend taking the fillet right away, so as not to worry about the bones in the finished dish. The treat will perfectly complement spinach or arugula. To refuel the greens, you can use the sauce left over after baking.
3.53oz ounces of low—fat white fish, supplemented with vitamins, is an ideal option for a late dinner. The main dish should not be fried in oil, it is better to steam it or bake it with spices in the oven. Do not add cream and fat cheese, they will make the dish heavier.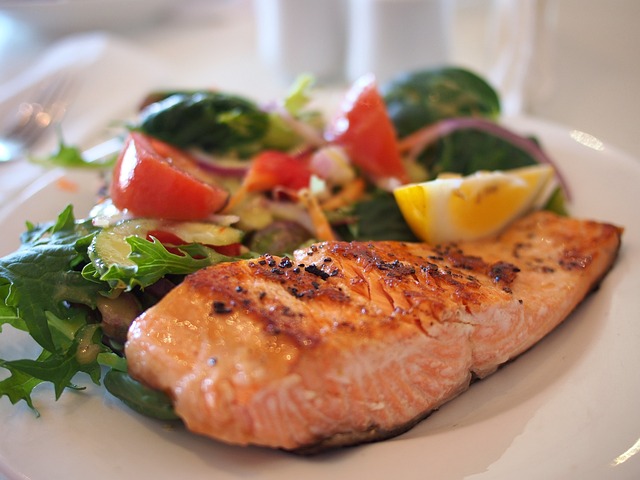 Ingredients for 4 servings:
Fillet of white fish 4 pcs.
Lemons ¼ pcs.
Refined olive oil 5 tbsp
Olives 12 pcs.
Capers 3 tablespoons
Garlic 4 cloves
Coarse sea salt to taste
Pepper mixture crushed to taste
Instructions:
Cut the olives into slices and mix with the capers. Crush the garlic with the wide part of the knife blade. Pat the fillets with a paper towel.
Put two pieces of fish on the bottom of a heat-resistant mold, add the filling of olives and capers, then crushed garlic, and salt, and cover with the remaining fillet.
Sprinkle the fish stock with a mixture of peppers, and pour in olive oil.
Cover the mold with foil and leave for 10 minutes. During this time, the fillet will absorb all the flavors. Bake at 356F for 20 minutes. Pour lemon juice over the finished dish, garnish with herbs, and serve.
#2. Potato gratin with cheese
. Delicious and dietary dishes.
An incredibly delicious combination of hearty potatoes, tender cheese, and creamy sauce!
Ingredients for 2 servings:
Potatoes 5 pcs.
Brie cheese 3.53oz
Hard cheese 3 tablespoons
Butter 3 tablespoons
Cream 1/2 cup
Olive oil 2 tablespoons
Sea salt to taste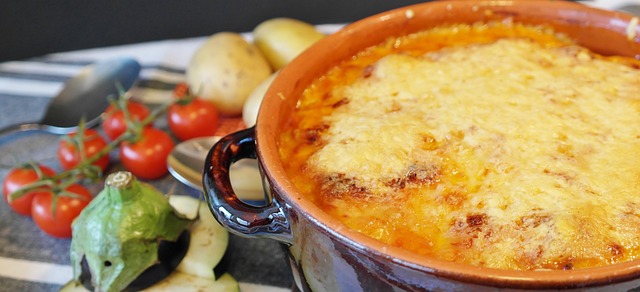 Instructions:
Cooking time 1 hour
Preheat the oven to 356F. Peel the potatoes and cut them into thin circles. Put the potatoes in a small saucepan, pour boiling water, bring to a boil, and cook for 2 minutes.
In a separate saucepan, melt the butter and 1 tablespoon of olive oil. Grate the hard cheese on a coarse grater. Cut brie cheese into long pieces. Pour cream into the melted butter, add grated hard cheese, and salt, and mix.
Grease the baking dish with the remaining olive oil, evenly distribute half of the potatoes along the bottom, put half of the hard cheese with cream on it, then again a layer of potatoes and the remaining cheese mass with cream. Spread brie cheese on top. Bake in a preheated oven for 30-35 minutes.
#3. Fig salad with mozzarella
The combination of cheese with dried apricots, dried figs, and nuts is very tasty.
Ingredients for 2 servings:
Fresh figs 10 pcs.
Small mozzarella balls 8 pcs.
Fresh basil 1 bunch
Dried thyme to taste
Marjoram to taste
For refueling:
Lemon 1 pc.
Olive oil 1 tablespoon
Balsamic vinegar 1 teaspoon
Sea salt to taste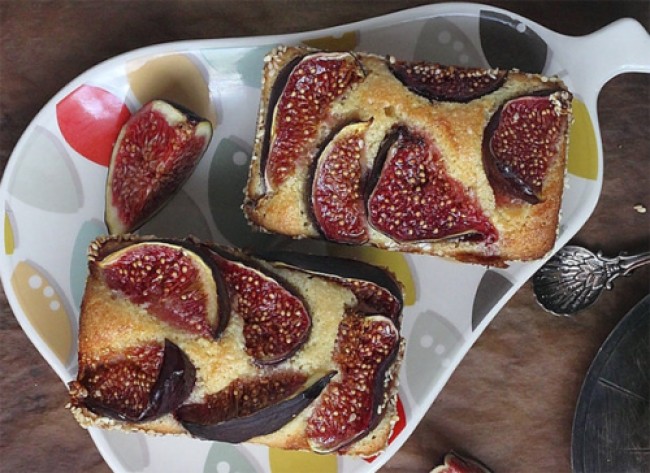 Instructions:
Cooking time 1 hour 20 minutes
Squeeze the juice out of the lemon. Prepare the dressing: combine olive oil with lemon juice and balsamic vinegar, add salt, and mix everything.
Cut off the stems of figs and cut them into circles. Put the chopped figs in one layer on a large dish, sprinkle with thyme and marjoram, and pour the dressing. Tighten the film and put it in the refrigerator for an hour.
Take the figs out of the refrigerator and put the mozzarella on it, breaking each in half. Pour the salad dressing in which the figs were marinated and sprinkled with basil leaves.
#4.Risotto with porcini mushrooms and oranges
. Delicious and dietary dishes.
A delicious combination of oranges and sage is added to mushrooms.
Risotto rice 8.82oz
Oranges 1 pc.
Parmesan 3 tablespoons
Dried porcini mushrooms 3.53oz
Garlic 2 cloves
Dried sage 2 tablespoons
Butter 2 tablespoons
Freshly ground black pepper to taste
Sea salt to taste
Сream 1/2 cup
Instructions:
Cooking time 1 hour 10 minutes
Soak the mushrooms for 30 minutes in 5 cups, then drain the water through a fine sieve. Save the resulting mushroom broth, rinse, and chop the mushrooms.
Grate the orange zest on a fine grater, and squeeze the juice out of it. Combine the orange zest with the fluid, add the sage, and mix everything. Peel and chop the garlic. Grate the parmesan on a fine grater. Strain the water in which the mushrooms were soaked, warm up, add salt and pepper.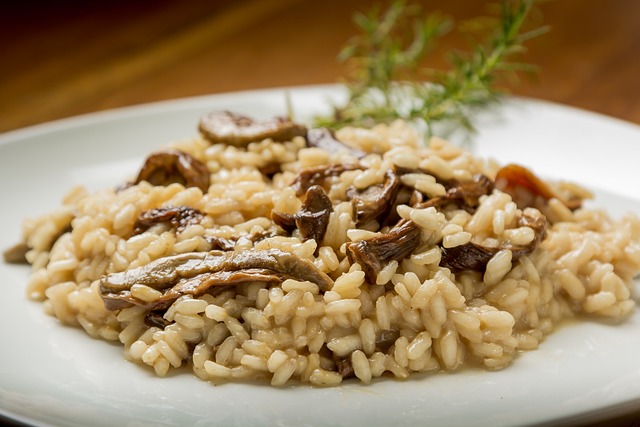 In a heavy deep frying pan, heat 1 tablespoon of olive oil and butter, add mushrooms and garlic, and, stirring, heat everything over low heat for 5 minutes.
Add the juice and orange zest with sage and leave on the fire for another couple of minutes. Pour in the rice, mix, and make a stature, that is, fry the rice until transparent.
Add half of the grated parmesan, 1 tablespoon of butter, and cream and lightly beat the risotto with a spoon from bottom to top. Sprinkle with the remaining parmesan and serve immediately.
#5. Zucchini pasta with shrimp
. Delicious and dietary dishes.
Do you want to feed the whole family or guests quickly and deliciously? Try to cook this pasta with zucchini, shrimp, and cream. Very simple cooking and amazing taste!
Ingredients for 4 servings:
Zucchini 2 pcs.
Shrimp 14.2oz
Broth 5 tablespoons
Vegetable oil 2 tablespoons
Garlic 2 cloves
Salt to taste
Pepper to taste
Instructions:
Cooking time 20 minutes
Chop clean zucchini into thin strips, similar to pasta, using a vegetable peeler.
Defrost the shrimp, peel off the shells, and blot with a paper napkin.
Heat the vegetable oil in a frying pan. Add crushed garlic and keep on medium heat for 2-3 minutes. Remove the browned cloves and fry the shrimp in flavored oil.
Take out the seafood and add the zucchini paste in the same pan. It will take 3 minutes.
Return the shrimp, season with salt and pepper, and pour in the broth. Simmer until the liquid evaporates. Arrange the pasta on plates and serve. Enjoy your meal!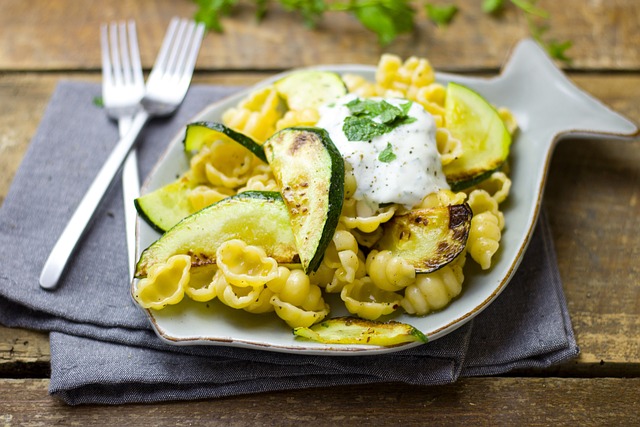 As you can see, sleep and nutrition is very closely related. The nice thing is that by replacing your diet with a healthier one, you will be able to sleep much better.
(1) – Effects of Diet on Sleep: A Narrative Review. Hannah Binks, Grace E. Vincent, Charlotte Gupta, Christopher Irwin, and Saman Khalesi.