Avocados are fats. But this is just the case of healthy polyunsaturated fat, from which the body synthesizes Omega-3. It is this type of fat that lowers the level of bad cholesterol and reduces the risk of developing cardiovascular diseases. About the benefits of avocado and 5 original sauces.
Avocados contain an abundance of B vitamins, vitamins A and E, potassium and sterols, which also effectively help to metabolize "harmful" cholesterol and help the body to come into balance in moments of stress.
This fruit improves the intestinal microflora. Lutein and zeaxanthin, which are saturated with the fruit, protect the eyes from age-related degenerative changes.
Avocado contains a large amount of antioxidants. They fight autoimmune diseases, asthma, chronic infections, arthritis, and reduce the risk of developing cancer.
Another healthy component of avocado, glutathione, is important for liver health and detoxification processes.
What snacks can be made from avocado?
The best avocado snack is, in fact, just a fruit cut into slices. For this, large and bright-tasting fruits are better suited, ideally – "choquette". Sprinkle the sliced fruit with soy sauce or ponzu: fatty avocado likes acid. You can cut ginger into the sauce or add wasabi-for spice and sharpness. Since avocado likes everything salty and sour, all my sauces for it are different options on this topic. The acid also helps the avocado to retain its color and not darken — this is important if you put avocado in a salad. Sweet and spicy chili sauce is perfectly combined with avocado.
All these sauces are also suitable for salads with avocado. Combine avocado with any fresh vegetables (for example, cucumbers or zucchini) and balance the taste with sour ingredients: tomatoes, lemon juice.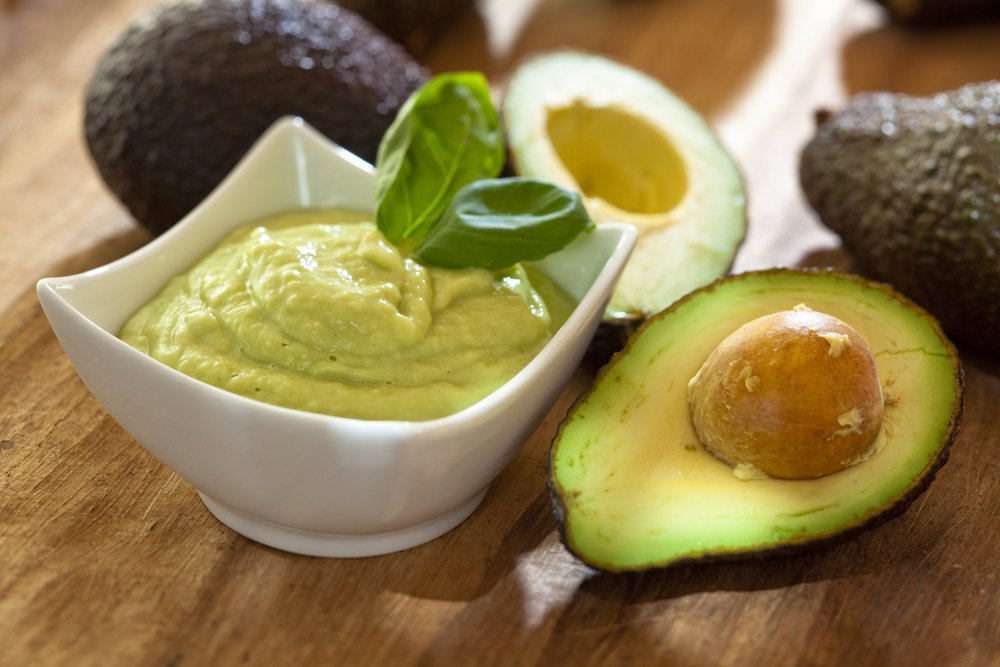 You can make a cream from avocado and use it as a full-fledged ingredient for salads and hot dishes. Mash the fruit into a puree, add a little olive oil, salt, lime or lemon juice and spices to your taste — and beat with a mixer. Serve with fish, as a side dish, add to salads, smear on bread. This cream can even be spread on fresh avocado — you will get two different textures with a similar taste.
1.Avocado sauce with tomatoes
An exquisite, buttery-nutty taste is given to the sauce by avocado, tomato adds juiciness, and hot pepper, onion and garlic – a pleasant sharpness. Another undoubted plus is that such an original snack can be prepared in a minimum amount of time! The sauce is served with toast, crackers, nachos chips, it can be used with fish and seafood.
Ingredients for 4 servings:
Avocado 7.0oz
Tomato 5.29oz
Chopped onion 2 tablespoons
Hot red pepper 1 pc.
Lime 1/2 pc.
Garlic 1 clove
Salt to taste
Instruction:
Cooking time is 10 minutes
Prepare the products according to the list. Both avocado and tomato need very ripe and soft, then the taste of the sauce will be as rich as possible.
Peel and stone the avocado. Transfer the avocado slices to a deep bowl. Peel the tomato from the skin. To do this, pour boiling water over it and immediately lower it into cold water. Finely chop the tomato and send it to a bowl.
Peel the onion and cut it into cubes. Finely chop the hot red pepper. If you want to get a hotter sauce, cut the pepper together with the membranes and seeds, if not, remove them from the pepper before slicing. Peel the garlic and chop it with a knife.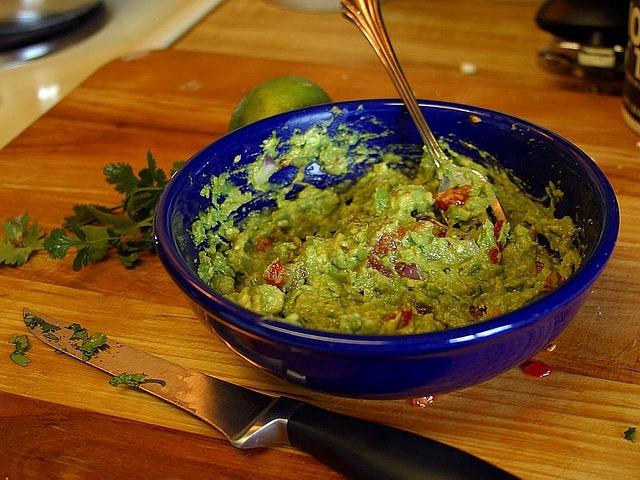 Add the chopped onion, pepper and garlic to the bowl. Squeeze about 1.5 tablespoons of lime juice directly into a bowl. Add salt and stir. Grind with an immersion blender into a homogeneous paste-like mass. The sauce with tomatoes is ready. Fast and very tasty!
Transfer the sauce to a saucepan or a deep cup, add corn or potato chips to a plate. Guacamole is often served in the whole skin of avocado halves.
In addition to excellent taste qualities, guacamole is very attractive in appearance and has an original presentation. Such a Mexican party will definitely remain in the memory of your guests! Bon Appetit!
2.Avocado and wasabi sauce
. About the benefits of avocado and 5 original sauces.
This avocado sauce goes well with fish or seafood dishes. The fresh taste and creamy texture of the sauce will surely appeal to you.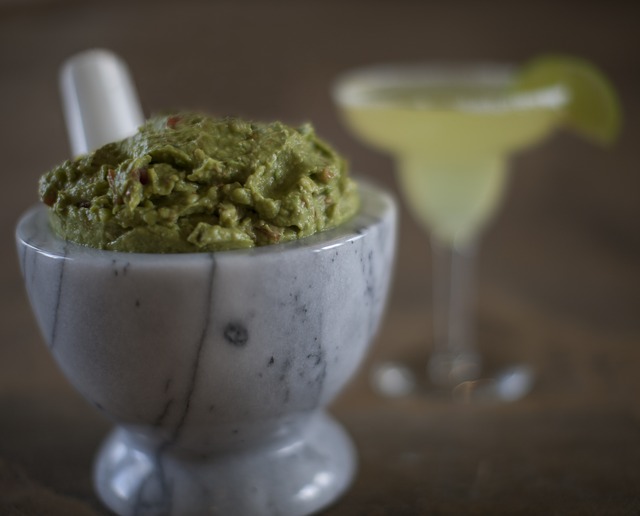 Ingredients:
Designed for 2 servings
Avocado 1 pc.
Wasabi 1.5 teaspoons
Grape seed oil 2 tablespoons
Rice vinegar 3 tablespoons
Water 3 tablespoons
Salt (sea) to taste
Instruction:
Cooking time is 15 minutes
Peel the avocado, remove the stone. Cut the avocado pulp into small pieces. Combine the avocado, rice vinegar, water and wasabi.
Grind with a blender until smooth. Add salt. Add the butter and mix well. Avocado and wasabi sauce is ready.
3.Avocado sauce with sprouted wheat oil

. About the benefits of avocado and 5 original sauces.



The sauce is perfect as an appetizer with toast, corn chips, crackers or just slices of bread.
Ingredients:
Designed for 4 servings
Garlic 1 clove
Shallots 1 pc.
Sprouted wheat oil 6 tablespoons
Avocado 1 pc.
Lime juice 1 tablespoon
Boiled eggs 2 pcs.
Greens 1 bunch
Chicken broth 1/2 cup
Wine vinegar 8 tablespoons
Ground white pepper to taste
Sugar 1 to taste
Vegetable oil 1 tablespoon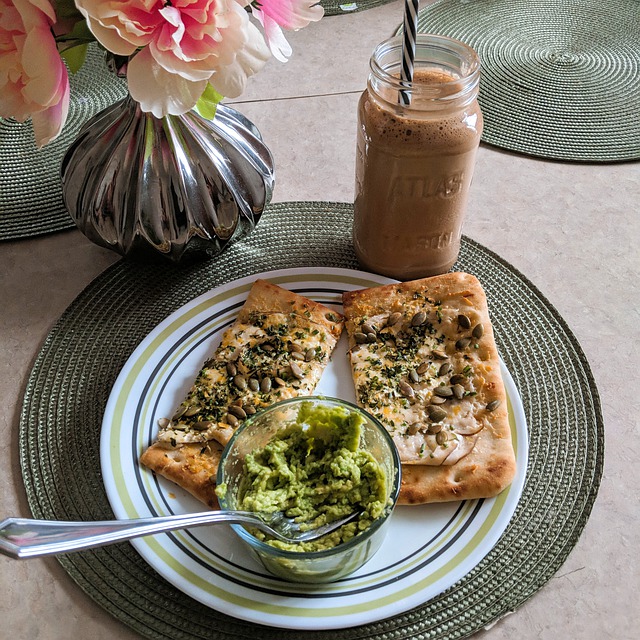 Instruction:
Cooking time is 10 minutes
Finely chop the onion and garlic and fry in vegetable oil until transparent. Cool it down. Peel and cut the avocado in half, remove the stone, cut the pulp into cubes and pour lime juice.
Cut the eggs into cubes. Wash, dry and finely chop the greens. Mix the broth and vinegar, season with salt, pepper, sugar. Add the oil from nuts and wheat. Mix with the prepared products.
4.Avocado and apple sauce
It is prepared in a microwave oven.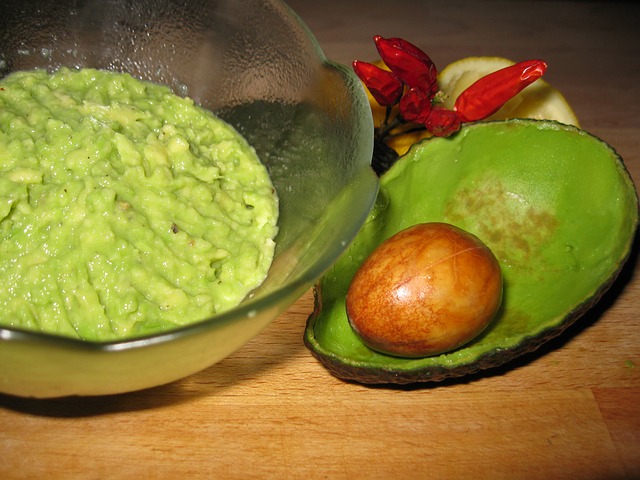 Ingredients:
Designed for 4 servings
Sour cream 10.58oz
Apple 2 pcs.
Ripe avocado 1 pc.
Lemon juice 2 teaspoons
Tabasco sauce to taste
Ground black pepper to taste
Onion to taste
Instruction:
Cooking time is 10 minutes
Peel the apples, remove the core and finely chop. Simmer, uncovered, for 3-5 minutes at 100% power (until soft). Cool slightly. Mix the baked apples, peeled avocado, tabasco sauce, juice and sour cream and beat with a mixer until smooth. Add pepper. Add the chopped onion. Serve warm with pork chops or grilled chickens.
5.Mint sauce with avocado for meat
. About the benefits of avocado and 5 original sauces.
The finished sauce can be distributed in small containers and sent to the freezer. The sauce is stored in the refrigerator for about 4 days.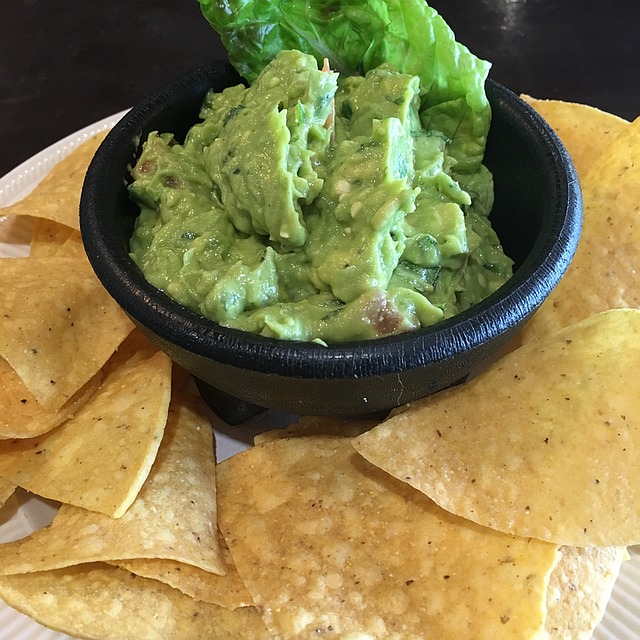 Ingredients:
Designed for 4 servings
Mint 1 teaspoon
Avocado 1 piece
Parsley 1 tablespoon
Sorrel to taste
Sesame seeds 2 tablespoons
Salt 1 teaspoon
Apple cider vinegar 2 tablespoons
Refined olive oil 6 tablespoons
Cooking instructions:
Prepare the ingredients. Put the sesame seeds and herbs in a blender. Measure the required amount of oil and vinegar.
Add the liquid to the blender. Cut the avocado pulp. Put the sliced avocado in a blender and whisk until the consistency of sour cream.
Add salt to the resulting sauce and beat again. Put the ready-made mint sauce to the meat. Bon Appetit!
What is combined with avocado, with fish or meat?
About the benefits of avocado and 5 original sauces.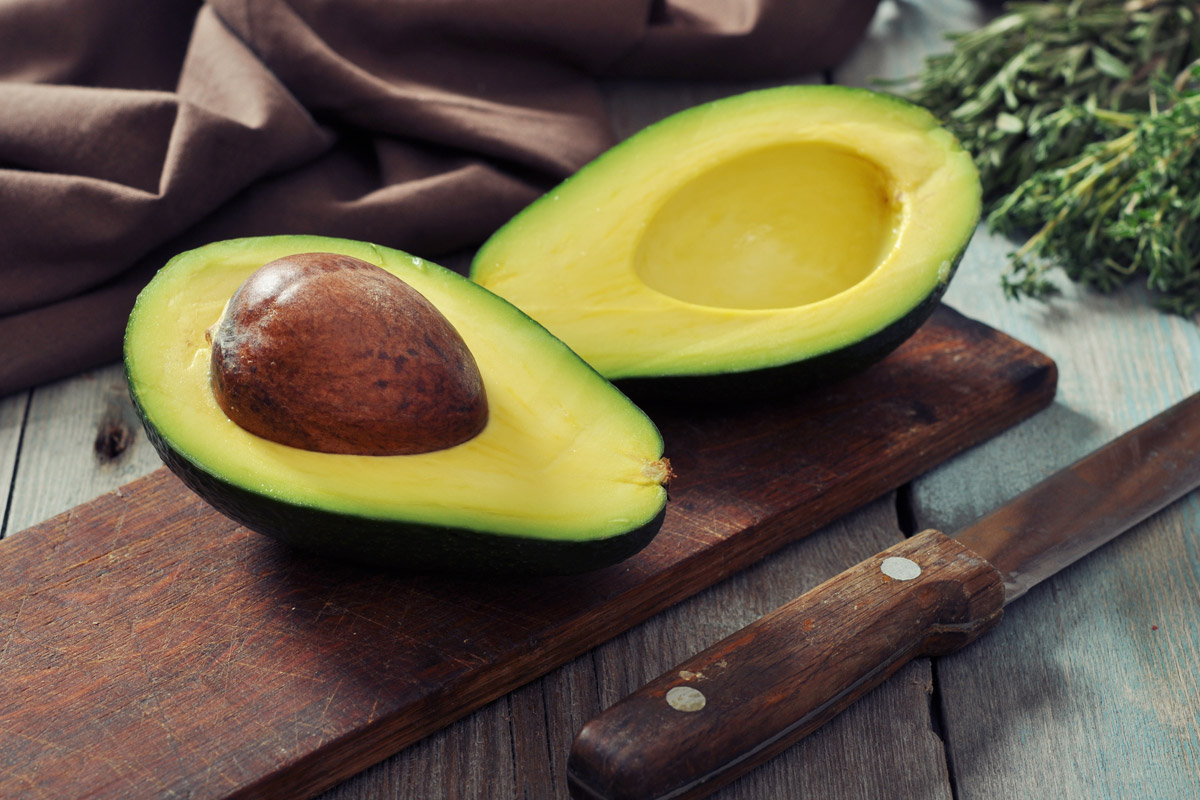 Avocado goes well with fish and seafood, because they do not clog the taste of each other. You can eat avocado with scallops or shrimp and taste both. In addition, fish and seafood are combined with sauces that I like to serve with avocado — based on soy and ponzu.
Avocado can be served as a side dish to fish, accompanied, for example, with wasabi or olive oil with herbs. I serve sliced fruit with boiled crab meat, seasoned with olive oil and black pepper: a wonderful combination.
And imagine an avocado and a steak — it is immediately clear that the meat will attract attention. But you can also combine avocado with meat, for example, with stewed beef, it has a more delicate taste than fried.