Breakfast is the most important meal of the day. Proper nutrition is certainly important, because it is on it in most cases depends on our health and well-being. Nutritionists pay special attention to breakfast, because it starts the body to work and gives energy for most of the day. Healthy breakfasts for every day can be different. Get into the habit of eating properly in the morning and within a week you will notice how your health will improve. Healthy breakfast apple pancakes. Lesson 1.
If you do not pay due attention to what you eat and when you eat, then you probably have already faced the following problems: excess weight, abdominal pain, bloating, heartburn, belching, and other signs indicating metabolic disorders and problems with the gastrointestinal tract.
https://elenasunshinemagazine.medium.com/membership
In fact, all problems can be easily eliminated if you normalize the work of the body, and you should start with breakfast. As soon as you have a proper Breakfast, the symptoms will become less of a concern to you, and the following positive changes will occur in the work of the body: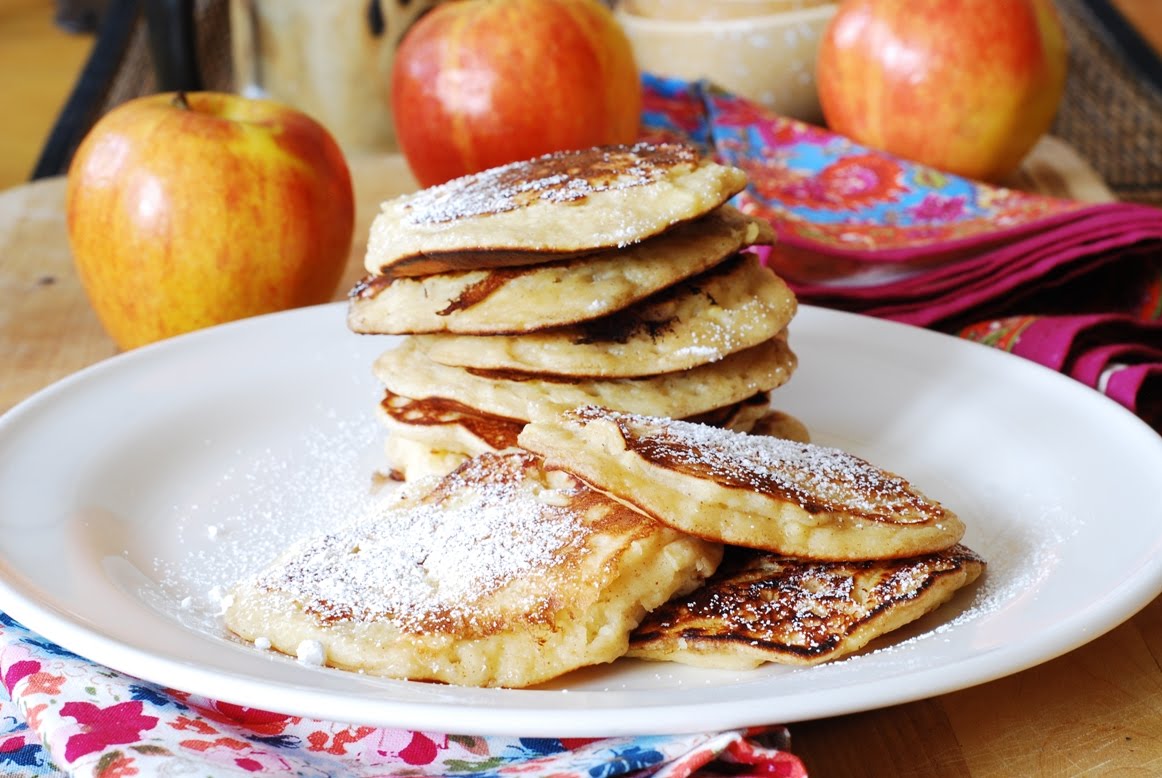 the digestive system and metabolic process are started evenly;
improves the immune system;
improves blood circulation and appearance. Skin looks healthy;
the body is self-cleaning;
the energy balance is replenished;
there is a good mood.
When you refuse to eat Breakfast, the body becomes stressed. As a result, it accumulates a store of fat, and the body increases the processes that cause premature aging. You feel ill and irritated, as your strength is at its limit. Put an end to this and get into the habit of having Breakfast with the "right" foods in the morning.
Of course, not every Breakfast is considered healthy. If you eat sandwiches in the morning and wash them down with coffee with heavy cream and sugar, this option is not correct. A proper meal in the morning should be as healthy as possible, contain a rich composition of minerals and vitamins, coarse dietary fiber, and other useful compounds.
Apple pancakes
After trying this recipe, you will only cook these pancakes. With this amount of food comes out 10-12 pancakes, enough for 3 вreakfast. This kind of serving is much tastier and more unusual than just grated apples. Healthy breakfast apple pancakes. Lesson 1.
Ingredients:
.Healthy breakfast apple pancakes. Lesson 1.
Apples 2 PCs.
Lemon juice 1 tablespoon
Eggs 2 PCs.
Kefir 1 Cup
Rice flour 3.53 oz (100 g)
Bran 2 tablespoons
Ground cinnamon 1/2 teaspoon
Baking powder 1/2 teaspoon
Stevia to taste.
Coconut oil 4 tablespoons
Instructions:
In a deep bowl, pour the kefir, add baking powder and mix.
Here we also drive in two eggs, rice flour, bran and cinnamon. Use a fork to thoroughly mix the dough until smooth.
Peel the apples and cut them into small slices. If desired, you can sprinkle with lemon juice. Using a knife, remove the core of the apples.
Lightly grease the pan with coconut oil and heat it up. We dip the apple rings on both sides in the dough and put them in the pan. To make the pancakes without holes, add 1 teaspoon of dough to the center of the pancakes. Fry until golden brown, apple pancakes are ready.
In cooking
. Healthy breakfast apple pancakes. Lesson 1.
Apples are a unique product used in desserts, second courses, baked goods, salads, and sauces. Apples are stuffed with poultry; they are baked with meat or fish; stewed with vegetables; fried with liver; added to herring in forshmak. Apples are delicious in casseroles, pancakes, cheesecakes, porridge and puddings. Apples are pickled, dried, and harvested for future use.
Fruit soups made from apples (as a mono-variation or with the addition of other fruits) are healthy. They are prepared on the basis of apple puree from baked apples, juice or pureed raw fruits. Serve with honey, sour cream or cream.
Soft and sweet varieties of apples are suitable for making jams, pastes, and marmalade. When baking, the cook prefers hard and green apples with a dense skin. These fruits do not add excess moisture to the dough and it does not have to be further thickened. Healthy breakfast apple pancakes. Lesson 1.