In addition to the warm soft sunlight in autumn, we often encounter colds.  How to build your diet to strengthen the immune system and enjoy the golden autumn without fever and snot? 5 recipes for vitamin warming and healthy drinks.
1. Make a habit of starting every morning with 2 glasses of warm water and a spoonful of honey. Drinking water on an empty stomach triggers metabolic processes and has a strengthening effect on the body.
2. Start the morning (1.5-2 hours before breakfast) with warm herbal tea. Having just woken up, the body actively removes toxins. Do not load him with heavy food right away. The result will be cheerfulness for the whole day without coffee.
3. Plan the main meal from 12 to 14, it is at this time that it is good to eat heavy food: porridge, protein products. At the same time, do not forget to start the meal with fresh salad as a source of vitamins and trace elements.
4. During the day, drink warm vitamin drinks with honey instead of coffee with dessert: ginger, sea buckthorn, cranberry tea with lemon, turmeric and orange drink.
5. For dinner, try to eat light, warm food, for example, vegetables with fresh herbs. Do not eat protein food for dinner, it is she who is digested by the body the longest, forming toxins overnight
6. Try to start the morning with a contrasting shower, and you will feel an instant bonus in the form of a charge of vivacity and strengthening immunity!
7. And of course, do not forget about physical activity, enter a daily minimum for yourself and do it, despite the fatigue and the desire inspired by the rain to wrap yourself in a blanket and watch a movie,
And most importantly: get into the habit of enjoying everyone, even a gray day, walking in the park in the evenings, rustling fallen leaves and smiling more often to yourself and passers-by. Then a cozy autumn and a happy winter are provided for you!
1.Immune drink
The easiest way to strengthen the immune system is to drink such a drink regularly. Especially now, in the midst of viral activity, this is very relevant.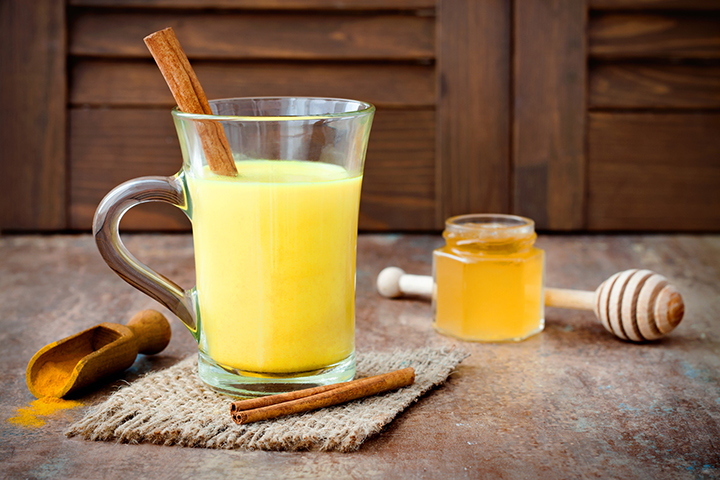 Curcumin relieves inflammation, turmeric is considered a natural antibiotic, in combination with black pepper, the effect is enhanced tenfold.
Ginger fights viruses and bacteria, in combination with vitamin C and honey, its effect is also greatly enhanced. And it is also believed that ginger helps to digest negative emotions.
Lemon alkalizes the body and is a source of vitamin C.
Ingredients:
Lemon 1/2 piece
Ginger root 1/2 tablespoon
Turmeric 1/2 teaspoon
Black pepper 1/4 tsp.
Honey 1 tablespoon
Hot water 10.14 fl oz
The nutritional value of a serving is 84 k cal
Mix everything in a blender and strain.
2.Warming pumpkin cocktail with spices
This cocktail will not only please you with a bright appearance, but also warm you on a cold winter day.
One of the most delicious vegetables, in addition, it is simply a champion in the content of nutrients: it contains fats, proteins, carbohydrates, sugars, carotene, potassium, calcium and iron, vitamins C, B1, B2, B5, B6, E, K, PP and even a rare vitamin T, which helps to accelerate metabolic processes in the body.
In fact, pumpkin has a large number of varieties — there is a pumpkin that looks more like a squash, there is a sweeter pumpkin, there is a less sweet one. When the pumpkin is ripe, its center should be quite empty, and the seeds should be well formed. The most delicious pumpkin happens in late September – early October. Both the bright color and the sweet flesh are what you need, the skin is thin and it cuts easily.
The longer it is stored in winter, the more difficult it is to chop it. The skin is getting rough, and a man's hand is needed to help in the kitchen to "destroy" a large pumpkin. I don't know if you know, but pumpkins have female and male flowers. Men's ones can be plucked and made in batter, because the pumpkin will never grow out of them anyway, and they themselves are extremely tasty. They can also be stuffed with cheese, baked and served as a snack with white wine — this is also very tasty.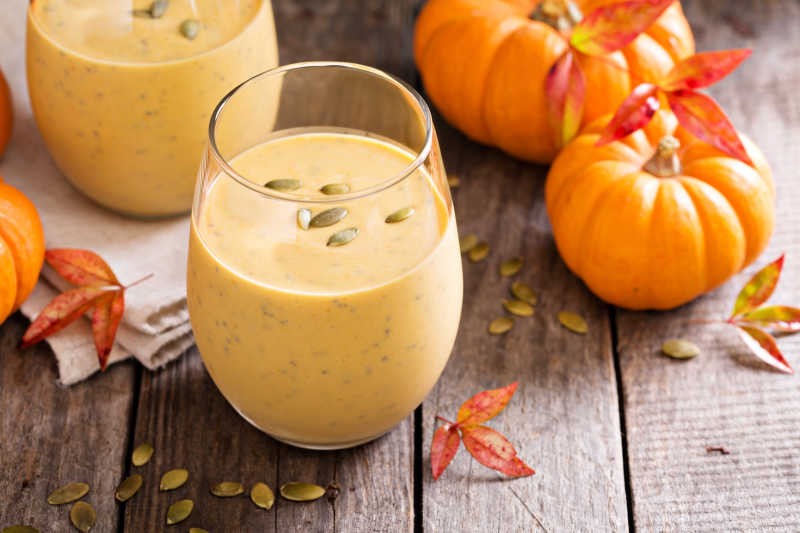 Ingredients for 2 servings:
Pumpkin 10.58 oz
Milk 10.14 fl oz
Honey 2 teaspoons
Ground nutmeg ¼ tsp .
Ground ginger ¼ tsp .
Cinnamon ¼ tsp .
The nutritional value of a serving is 187 k cal
Instruction:
Cooking time 30 minutes
We are preparing the ingredients for our cocktail. Peel the pumpkin from the peel and seeds and cut into small pieces. Spread on a baking sheet and bake in the oven at 356 F until soft, about 20 minutes. We cool the baked pumpkin a little. Put a pumpkin in a blender, pour hot milk, add honey and spices (their amount can be changed to your liking).
Beat until smooth. If your blender is not powerful enough or submerged and the pumpkin is not ground until smooth, strain the cocktail before serving through a sieve. Pour the cocktail into heat-resistant glasses, decorate with cinnamon sticks. Serve hot!
3.Warming drink with kumquat and rosemary
A pleasant warming drink. Rosemary is a small evergreen shrub of the yasnotkov family with fragrant leaves, which are very much appreciated for their healthy and even medicinal properties.
Kumquat has sour flesh and sweet skin, so they eat it whole, cut into thin slices, and since many people do not tolerate sour, it is best to buy the sweetest Hong Kong fruits.
These fruits look like small rubies, and resemble elongated pomegranate seeds, with the same large white stone inside.
Contrary to popular belief, star anise is not a grass, but a tree. The places where star anise grows are distinguished by a warm climate and a large number of sunny days a year.
Buckwheat honey can be easily distinguished from other varieties of honey, as it has a reddish color and a persistent honey aroma.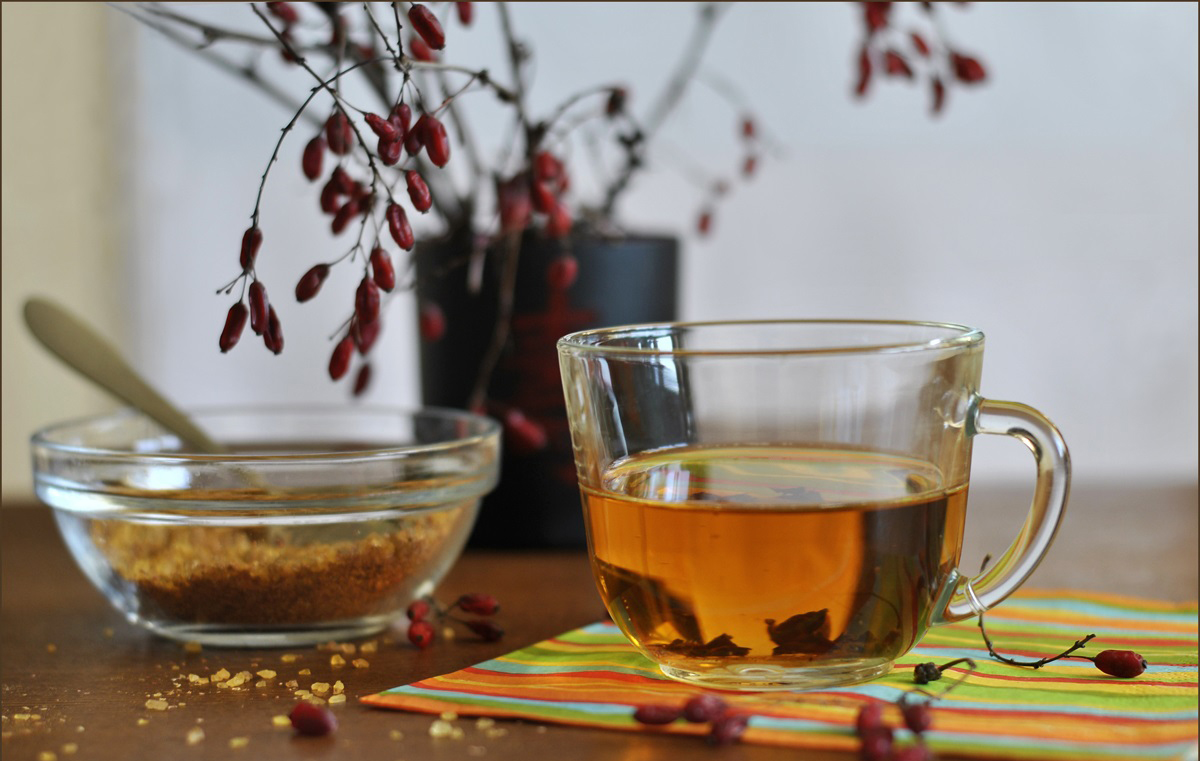 Ingredients for 2 servings:
Water 23.67 fl oz
Kumquats 3.53 oz
Rosemary 1 sprig
Barberry 10 pieces
Star anise 2 stars
Buckwheat honey to taste
The nutritional value of a serving is 44 k cal
Instruction:
Cooking time 20 minutes
Cut the kumquat and send it to the kettle. A little flatten. Add a sprig of rosemary, barberry and star anise. Pour boiling water. Let it brew for 20 minutes. Add honey to taste. You can enjoy a fragrant spicy drink. Bon Appetit!
4. Smoothie with banana, tangerines and ginger.
5 recipes for vitamin warming and healthy drinks.
Tangerines are very fragrant and sweet, rounded fruits of the tangerine tree with orange, yellow or greenish peel, which is very easy to peel.
Bananas are a wonderful dessert for breakfast or dinner, they can be added to fruit and milkshakes, caramelized, baked with cheese and other additives.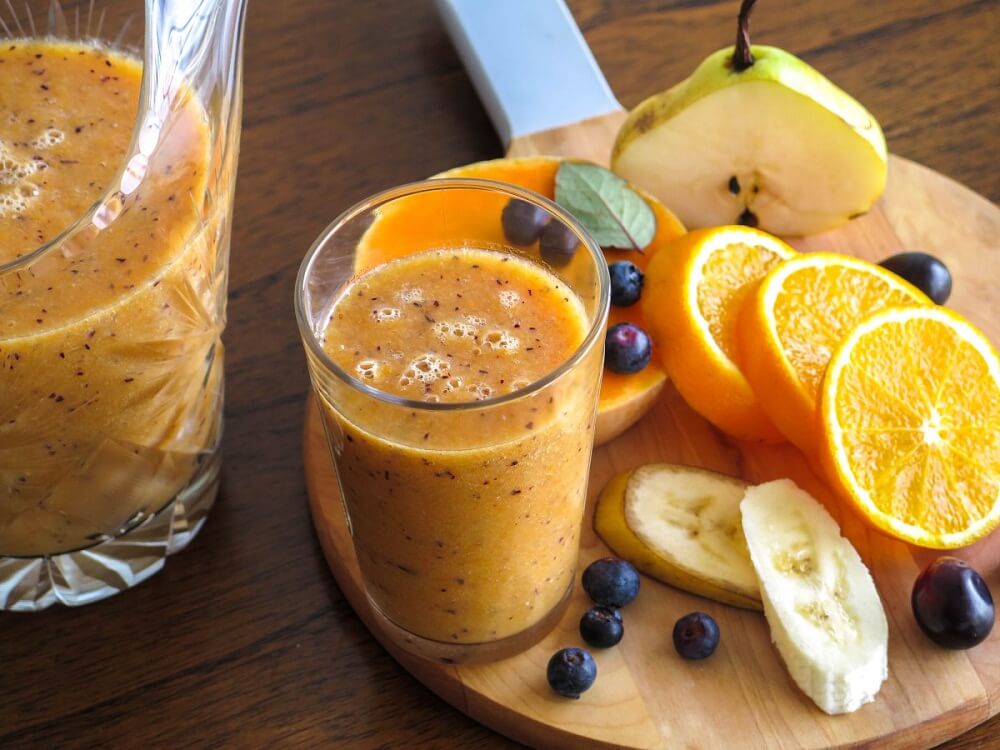 Ingredients for 2 servings:
Bananas 2 pcs.
Oranges 1 pc.
Tangerines 2 pcs.
Water 23.67 fl oz
Ginger root 1 teaspoon
Turmeric ½ tsp
Ground black pepper to taste
Honey to taste
The nutritional value of a serving is 263 k cal
Instruction:
Cooking time 10 minutes
The smoothie recipe is very simple. Prepare the ingredients and spices. Ground black pepper is needed literally on the tip of a knife, it repeatedly enhances the properties of turmeric and gives a piquant taste to smoothies.
Peel the banana, peel the orange and tangerines and remove the seeds. Put the fruit in a blender, add spices and beat everything well. For children, you can add a little honey. Serve the smoothie slightly chilled. Be healthy!
5. Cocoa with lavender
. 5 recipes for vitamin warming and healthy drinks.
The amazing aroma and unusual taste of this drink will help relieve tension and warm up on an autumn evening.
Milk is an amazing product, with a lot of advantages, which can be enumerated endlessly.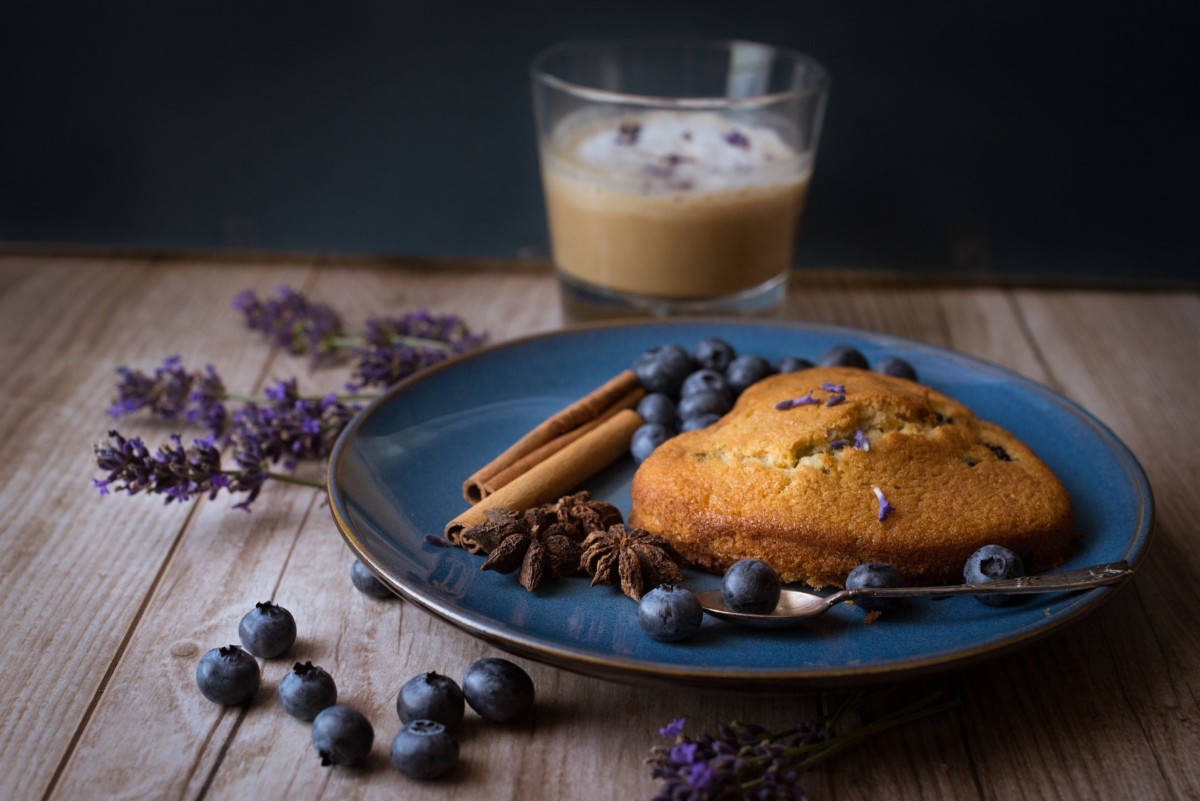 Ingredients for 2 servings:
Milk 2 cups
Cocoa powder 3 tablespoons
Dried lavender 1 teaspoon
Honey to taste
Cream confectionery to taste
Chocolate to taste
The nutritional value of a serving is 245 k Cal
Instruction:
Cooking time 15 minutes
Lavender flowers can be bought at any pastry shop. Before use, it is advisable to rinse and dry them. Heat the milk in a ladle with a thick bottom. Add lavender flowers, stir, bring to a boil. Then remove from the stove, cover with a lid and insist for 10 minutes. Then strain through a sieve.
Add cocoa powder, honey or sugar to taste to the milk, mix everything well and put it on the stove. Stirring, bring to a boil, but do not boil. Pour the finished cocoa into cups, decorate with whipped cream, lavender flowers and grated chocolate. Bon Appetit!
Like what you're reading? You can sign up for Medium using my affiliate link. Just $5 a month to read an unlimited number of articles and help me create further. Together we will move mountains!
https://elenasunshinemagazine.medium.com/membership
If you like articles subscribe to our newsletter and you will learn more. https://elenasunshinemagazine.substack.com/