Mango salad with microgreens is a fresh, healthy, and delicious snack. What could be better than fruits and greens that you can combine in a vitamin dish? The salad looks delicious, fresh, and colorful, so it immediately awakens the appetite. Mango salad with microgreens and healthy salad dressings.
The dish is distinguished by an unusual, interesting combination of flavors. The sweetness of mango complements the microgreens favorably and gives the salad a pleasant taste. The original dressing adds additional spicy shades.
The new microgreens plant rejuvenates, energizes, and heals the body. In addition, these sprouts are very young and do not have time to accumulate harmful substances that negatively affect our health.
Mango salad with microgreens
Ingredients:
Brown rice ( brown) 1 cup
Mango 1 piece
Coriander or parsley leaves 1 cup
Mint 1 cup
Basil 1 cup
Green onion 1 cup
Micro-green 3 tablespoons
Shallots 3 pieces
Fresh lemongrass 3 stalks
Chili (if you like it spicy) 1/2 piece
Coconut oil (can be replaced with olive oil) 2 tablespoons
Lime juice 1 pc
Sea salt to taste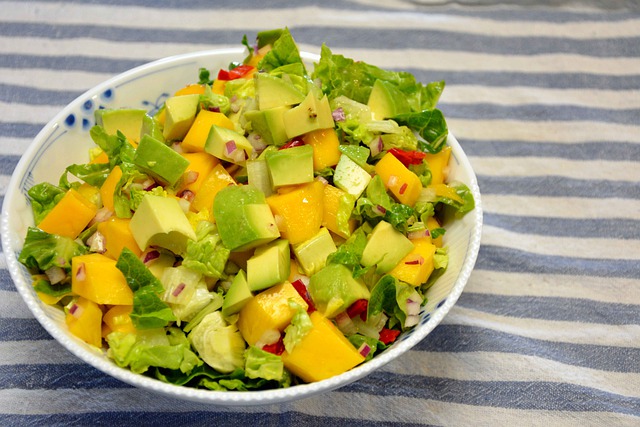 Instructions:
In a medium saucepan, bring 2 cups of water and 1/4 teaspoon of salt to a boil. Add 1 cup of brown rice, and bring to a boil again. Reduce the heat, close the lid, and cook until the rice has absorbed all the water. Remove the pan from the stove and let it stand under the lid for another 5 minutes. Before serving, crumble the rice with a fork.
 In a bowl, mix: cut into small pieces of mango, cut coarsely all the greens,
green onions and chili cut at an angle of 45°.
Cut the shallots and pass them in coconut oil for 5 minutes. While the onion is frying, prepare fresh lemongrass: here you will need the sharpest knife in your kitchen because the lemongrass stalks are quite hard. Remove the lower part of the stem and all the hard leaves, and then cut into thin circles and rub in a mortar until softened and odorless.
Now you can add it to the onion. In the same place, add the lime leaves cut into thin strips with scissors and pass them for another 5 minutes (we will determine the readiness by the aroma and slightly brown color). If the mixture becomes dry, you can add more coconut oil.
Mix everything together: the rice that has cooled by this time, mango with herbs, and at the very end add a mixture of onions with lemongrass and microgreens.
Add salt to taste and squeeze out the lime.
Recipes. Healthy salad dressings. Mango salad with microgreens and healthy salad dressings.

Healthy salad dressings that will successfully replace mayonnaise. Any set of vegetables with the help of sauce can be turned into a miracle salad.
In addition, the human body is much better at absorbing the nutrients from the seasoned salad, thanks to the presence of fat and acid. Combine all the ingredients in a cup, close the lid, and shake well.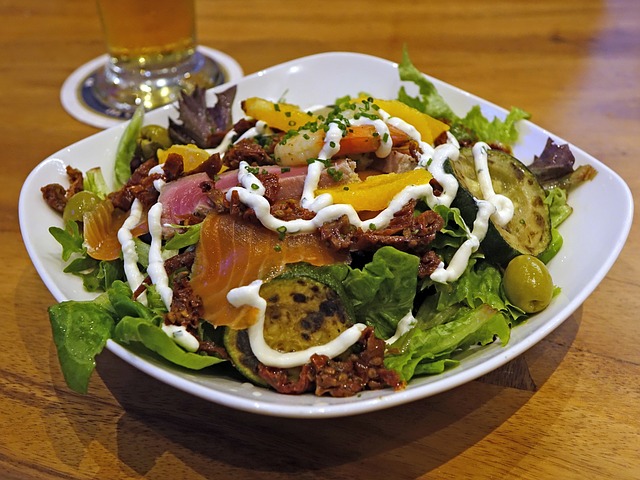 Yogurt Salad Dressing
Yogurt salad dressing is in demand for several reasons. It is useful for the digestive tract and does not require additional processing. An important point is the excellent taste, which is easy to supplement with other ingredients. Yogurt is a dairy product that has a positive effect on health. Its regular intake improves digestion, fills the body with vitamins and trace elements, and helps in weight loss.
Ingredients:
Natural yogurt 6 tablespoons
White or red wine vinegar 2 tablespoons
Olive oil 1 tablespoon
Sea salt to taste
Freshly ground pepper to taste
Honey salad dressing
Amazing dressing with lemon and honey for vegetable salads. A very tasty olive oil-based dressing fills the salad with a whole bouquet of healthy fatty acids of the oil, honey carbohydrates, and lemon vitamins. If you love and adhere to a healthy diet, and often prepare salads for yourself, this dressing is an incredible addition to them. Be sure to prepare it.
Ingredients:
Olive oil 6 tablespoons
Juice of 1/2 lemon
Lemon zest 1/3
Honey 1 tablespoon
Cinnamon 1/2 teaspoon
Cayenne pepper 1/4 teaspoon
Mix honey, cinnamon, lemon juice, and lemon zest in a small container. Let stand for 15 minutes. Whisk the olive oil thoroughly into the mixture, adding it there in a thin trickle. In the end, add the cayenne pepper and mix. You can immediately fill the salad.
Mustard salad dressing
Honey mustard salad dressing is one of the best sauces that combines the sweet taste of honey, perfectly in harmony with the taste of mustard. As additional ingredients, you can use lemon juice. This honey-mustard dressing will perfectly complement the taste of most vegetable salads.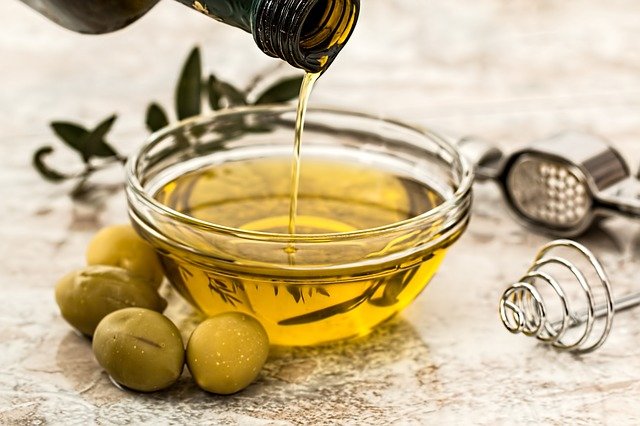 Ingredients:
Extra virgin olive oil 6 tablespoons
Liquid honey 2 tablespoons
Dijon mustard 2 tablespoons
Lemon juice 2 tablespoons
Instructions:
For cooking, combine honey and mustard in one container. Then gradually start to pour in the olive oil, stirring the mixture until a smooth consistency is obtained. Wash the lemon and squeeze the juice out of it. Mix with honey and mustard, achieving a homogeneous consistency. It is recommended to use liquid honey, which will simplify the process of mixing the ingredients and make the sauce more homogeneous.
Nut Salad dressing
Salad dressing with sesame seeds is simply irreplaceable. Use this dressing for vegetable salads, as well as add it to boiled potatoes, and stewed vegetables. Very flavorful dishes are obtained.
Ingredients:
Olive oil 6 tablespoons
Sesame paste 2 tablespoons
Dijon mustard 1 tablespoon
Liquid honey 2 tablespoons
Lemon juice 2 tablespoons
Put all the ingredients in a small deep bowl and beat well with a whisk. This is a very tasty and flavorful salad dressing for light salads.
Poppy Dressing
A dressing of olive oil, honey, lemon juice, and mustard oil, as well as the addition of poppy seeds, gives the salad a wonderful aroma and savory taste.
Ingredients:
Odorless grape seed oil 4 tablespoons
Mustard aromatic oil 2 tablespoons
Lemon juice 2 tablespoons
Apple cider vinegar 1/2 tablespoon
Liquid honey (odorless) 3 tablespoons
Poppy seeds to taste
Preparing the refueling. In a bowl, combine the odorless grape seed oil and mustard oil, honey, and mustard. In the same place, squeeze out 2 tablespoons of lemon juice.