Morning, even if there is very little time, can be made inspiring, which will give a charge of good mood for the whole day. Breakfast is a good opportunity to organize 20 minutes of self—care. The most delicious recipes of dishes.
Have a snack with pleasure! Get dishes that please the eye, lay cotton napkins, and cook inspiring dishes. And then go out and meet the morning under the rays of the summer sun. And you already have the strength to spend a new day productively!
How to set the breakfast table?
The most delicious recipes of dishes.
You can make your breakfast more elegant and attractive. Here are a few steps that will help create a beautiful atmosphere at the table.
#1. Take beautiful dishes. It should correspond to the dishes that you serve for breakfast: flat plates for scrambled eggs, creams for yogurt, and even wooden serving boards are suitable for serving some dishes. And, of course, cups for coffee or tea. Let the objects blend harmoniously with each other in color and texture.
#2. Add decorative elements. Put a bouquet of flowers, fruits. Don't forget the cotton napkins. Pick up the elements that will please you.
#3. Remove the excess. After serving breakfast, make sure that there are no objects on the table that create a mess. Leave only the necessary elements that complete the overall picture.
So a regular breakfast will already be a reason for a good mood. And we will offer you recipes for quick, but hearty and beautiful dishes that you can cook in the morning.
Scramble with fish
Egg breakfasts are good because they can be cooked quickly and served deliciously. Due to their high nutritional value, they perfectly saturate and make it possible to live quietly until lunch without snacking.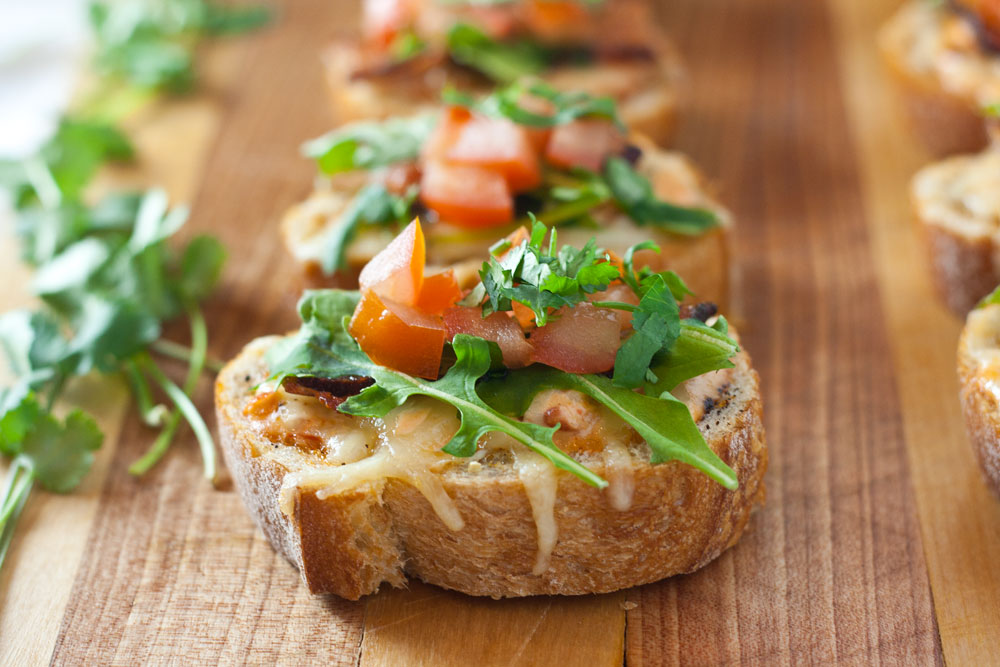 Ingredients for 1 serving:
sandwich bun 1 pc.
smoked salmon 2 slices
chicken eggs 2 pcs.
creamy soft cheese 2 tablespoons
butter 1 tablespoon
vegetable oil 1/2 tablespoon
Basil and dill to taste
salt, and pepper to taste
Instruction:
Cooking time 15 minutes
Fry the halves of the bun in a dry frying pan until golden brown, and then brush them with a small amount of butter.
Beat the eggs, season them with salt and pepper, add cream cheese to them, and mix well.
Heat a frying pan with vegetable oil and a small amount of butter.
Pour out the egg mixture and fry it, stirring constantly with a wooden spatula.
When the scramble is ready, put it on half of the bun, place slices of smoked salmon on top, and cover with the other half of the bun. Decorate this delicious and simple egg breakfast with fresh dill and basil.
Eggs baked in peppers
. The most delicious recipes of dishes.
Eggs for breakfast can be made in an original way — for example, in halves of bell pepper. Choose large fruits, and so that they are stable when serving. You can cook this delicious breakfast of eggs on the weekend when you are not in a hurry.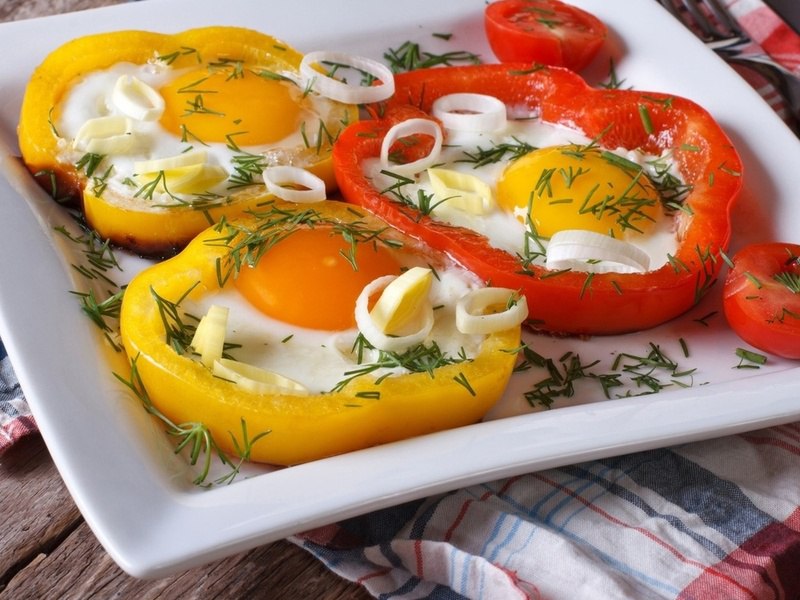 Ingredients for 2 servings:
pepper 2 pcs.
chicken eggs 2 pcs.
crushed hard cheese 2 tablespoons
cherry tomatoes 4 pcs.
basil to taste
Instruction:
Cooking time 35 minutes
Cut off the caps of the peppers and clean the fruits well from seeds and partitions.
Put 1 tablespoon of cheese, diced tomatoes, and some fresh basil leaves on the bottom of each pepper. The amount of filling depends on the size of the peppers while making sure that the eggs fit in them.
Beat an egg into each pepper, place the caps on top, and put the fruits in a preheated 356F oven, placing them in a heat-resistant mold.
How long this beautiful egg breakfast will be cooked depends on the pepper variety (if the skin is thick, then you will have to cook longer), but on average expect 20-30 minutes. Determine the degree of readiness by softness. Serve the dish with hot green pepper pods or your favorite sauces.
Squash waffles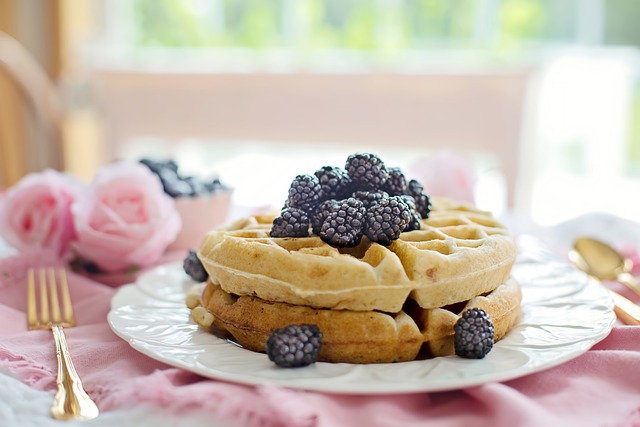 Waffles will be the decoration of any morning, and, of course, will set the tone for a new day. And it's also very tasty! Don't forget to add the sauce.
Ingredients for 2 servings:
chicken eggs 2 pcs.
zucchini (medium size) 1 pc.
wheat flour 7.0oz
sour cream 5 tablespoons
ground pepper to taste
salt to taste
Instruction:
Cooking time 25 minutes
Grate and squeeze the zucchini pulp. If the vegetable is young, you can use it with the peel. Then transfer to a deep bowl.
Add eggs, sour cream, flour, and spices to the same place. Mix well until the dough is smooth.
Heat the waffle iron and lubricate with vegetable oil. Lay out the dough, cover with a lid, and bake the waffles until ready.
Beet-nut cutlets
. The most delicious recipes of dishes.
Juicy cutlets of millet and vegetables with vegetable mayonnaise!
Ingredients for 4 servings:
dry millet ½ cup
coconut oil 2 tablespoons
finely chopped onion 1 pc
grated beetroot 1 cup
grated carrots 1 cup
chopped champignon 2 pcs
coarsely chopped spinach 1 cup
smoked paprika 2 teaspoons
ground walnuts 1/2 cup
ground flax seeds 2 tablespoons mixed with 2 tablespoons of water
For mayonnaise:
soaked cashews or pine nuts 1/2 cup
pitted dates 2 dates
apple cider vinegar 1 teaspoon
lemon juice 1 tablespoon
water 1/2 cup
finely chopped dill 2 tablespoons
Sea salt to taste
Instruction:
Cooking time 55 minutes
Prepare the millet: In a small saucepan, bring 1½ cups of water to a boil. As soon as the water boils, add the millet, cover with a lid, reduce the heat to a minimum, and cook for 30 minutes or until the millet is completely boiled. Beat the millet with a fork and let it stand until it cools down to room temperature. Preheat the oven to 356F.
Heat the coconut oil in a frying pan over medium heat and add the chopped onion. Once the onion is soft and golden brown, reduce the heat to medium and add the grated beets, carrots, mushrooms, spinach, paprika, and salt. Cook for about 15 minutes, stirring occasionally. When the vegetables are soft, remove them from the heat and let them cool.
Place the cooked vegetable mixture, soaked ground flax seeds, and cooked millet in a food processor. Stir the mixture until combined and slightly lumpy. Transfer to a large bowl and add the ground walnuts.
With your hands, form cutlets from the mixture. Place the cutlets on a baking sheet lined with parchment paper and bake for 45 minutes or until they are firm on the outside.
Prepare the mayonnaise: put all the ingredients, with the exception of dill, in a food processor and stir until the mixture becomes homogeneous. Add chopped dill.
Serve on the table, wrapping the cutlets in cabbage or lettuce leaves and seasoning with mayonnaise.
Vegan breakfast muffins
. The most delicious recipes of dishes.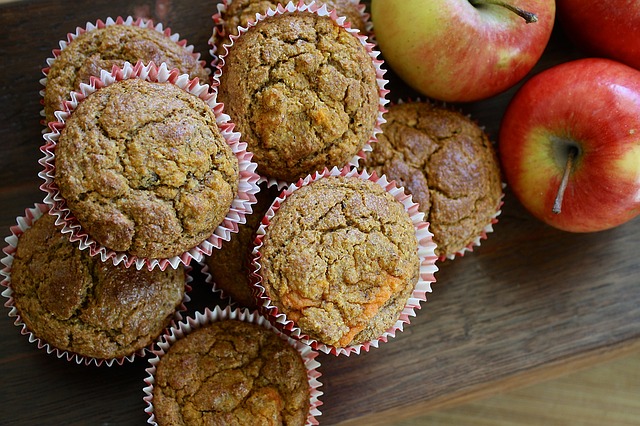 These muffins made of muesli, nuts, apple, and soy milk are perfect for breakfast.
Ingredients:
muesli 5.29oz
sugar 3 tablespoons
flour 5.29oz
baking powder 1 teaspoon
soy milk 1 cup
Apple, peeled and grated 1 piece
vegetable oil 2 tablespoons
nut paste 3 tablespoons
cane sugar 4 tablespoons
pecans, chilled 4 tablespoons
Instruction:
Cooking time 45 minutes
Preheat the oven to 392F. Fill out the cupcake form with paper molds. Mix 3.53 muesli with sugar, flour, and baking powder. Mix the milk, apple, butter, and 2 tablespoons of nut paste separately, then mix with the dry mixture.
Spread the dough evenly over the molds. Mix the remaining muesli with cane sugar, the remaining nut paste, and pecans. Put the mixture on top of the dough in each mold.
Bake for 30 minutes or until the cupcakes rise and turn golden. Enjoy your meal!